Introduction
As one of the nation's largest networks of federally qualified health centers, the past two plus years of the COVID pandemic have been incredibly challenging and heartbreaking. Serving nearly 185,000 patients each year in some of the Chicago area's most underserved, marginalized communities, never in our 30-year history has our mission been more put to the test.
The COVID-19 pandemic upended every aspect of our lives, and as often happens in times of crisis, ACCESS had to pivot quickly and adopt new innovative practices to meet the evolving needs of our communities. From launching telemedicine services in less than two weeks to custom designing six dedicated COVID-19 testing sites in a month's time to never canceling one of our joint weekly food distribution events with the Greater Chicago Food Depository and expanding our diabetic support services and Medication Assisted Recovery program across our network, our amazing workforce came together to ensure that we leveraged all our possible resources and talents to support a trauma-informed, patient-centered response throughout this crisis. Through these efforts, the pandemic has only reinforced our commitment to our integrated, patient-centered medical home model of care that engages patients where they are with the right services at the right time.
This has truly been a journey for our organization, and we would like to share with you some of the highlights and learnings that have led to sustainable, long-term changes that will shape this organization for years to come. In fact, ACCESS is currently in the last year of its current strategic plan, which is also included for reference in this annual report, and those experiences and achievements will no doubt help to drive our vision and strategic priorities in ways that were inconceivable just over three years ago. As ACCESS moves beyond this pandemic, one thing will remain unchanged and that is our deep-rooted commitment in continuing to promote health equity and access to quality, affordable health care services that effectively address the total health needs of our vulnerable patient population.
The pandemic has only

reinforced our commitment to our integrated, patient-centered medical home model of care

that engages patients where they are with the right services at the right time.
In Good Health,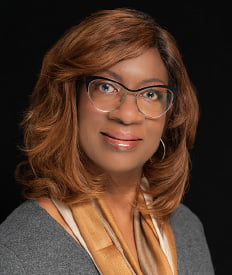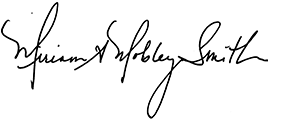 Miriam Mobley Smith
ACCESS Board Chair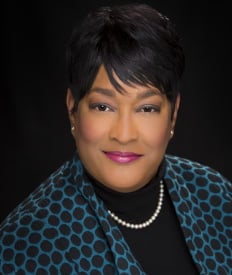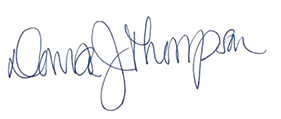 Donna Thompson
ACCESS Chief Executive Officer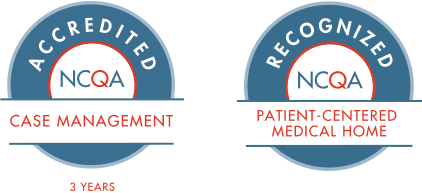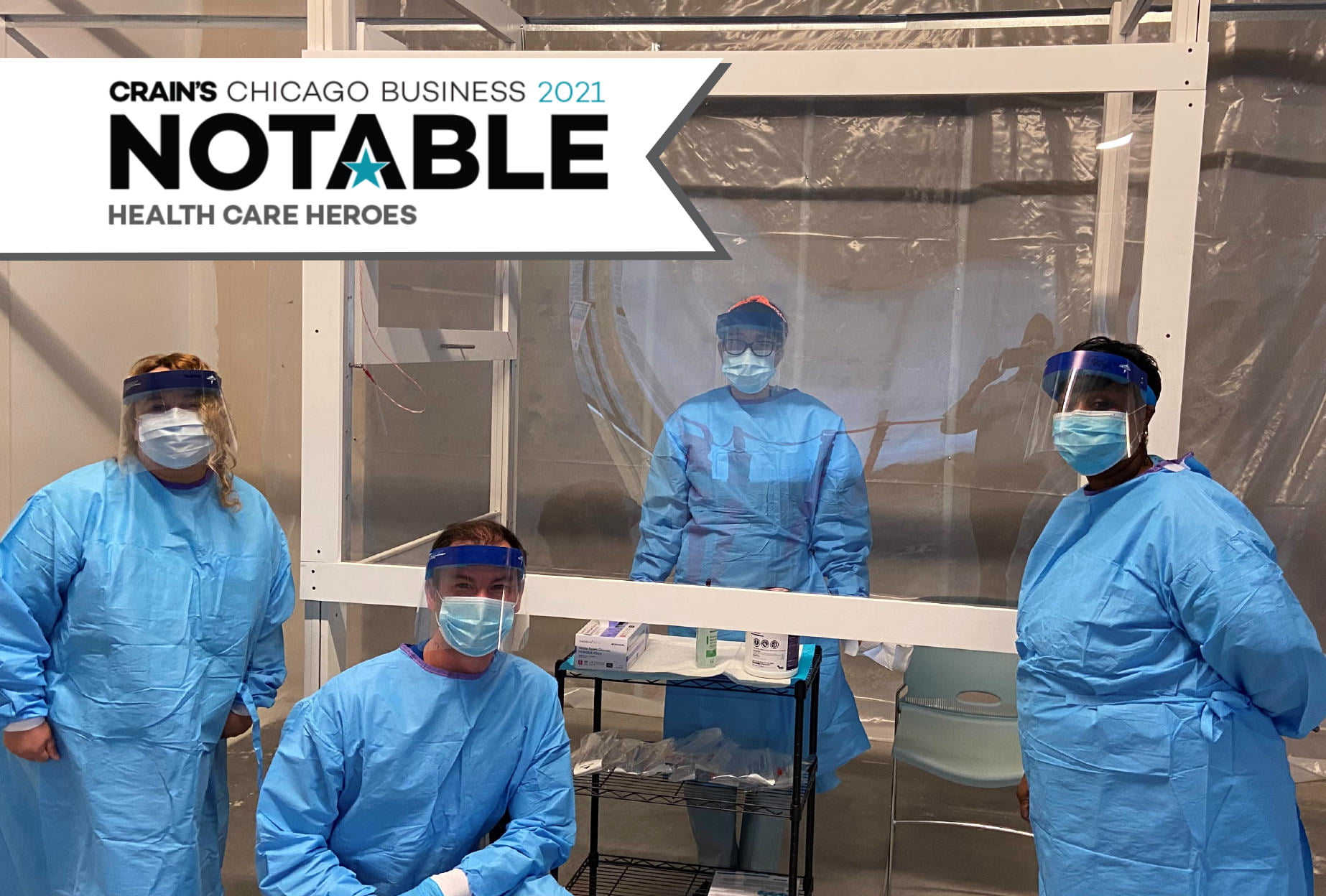 ACCESS' COVID-19 Response
+
0
COVID tests administered*
+
0
Vaccinations administered*
0

% ACCESS workforce vaccinated
---
Launched telehealth services in less than 2 weeks into the pandemic. Today, telehealth makes up approximately 40% of our patient visits.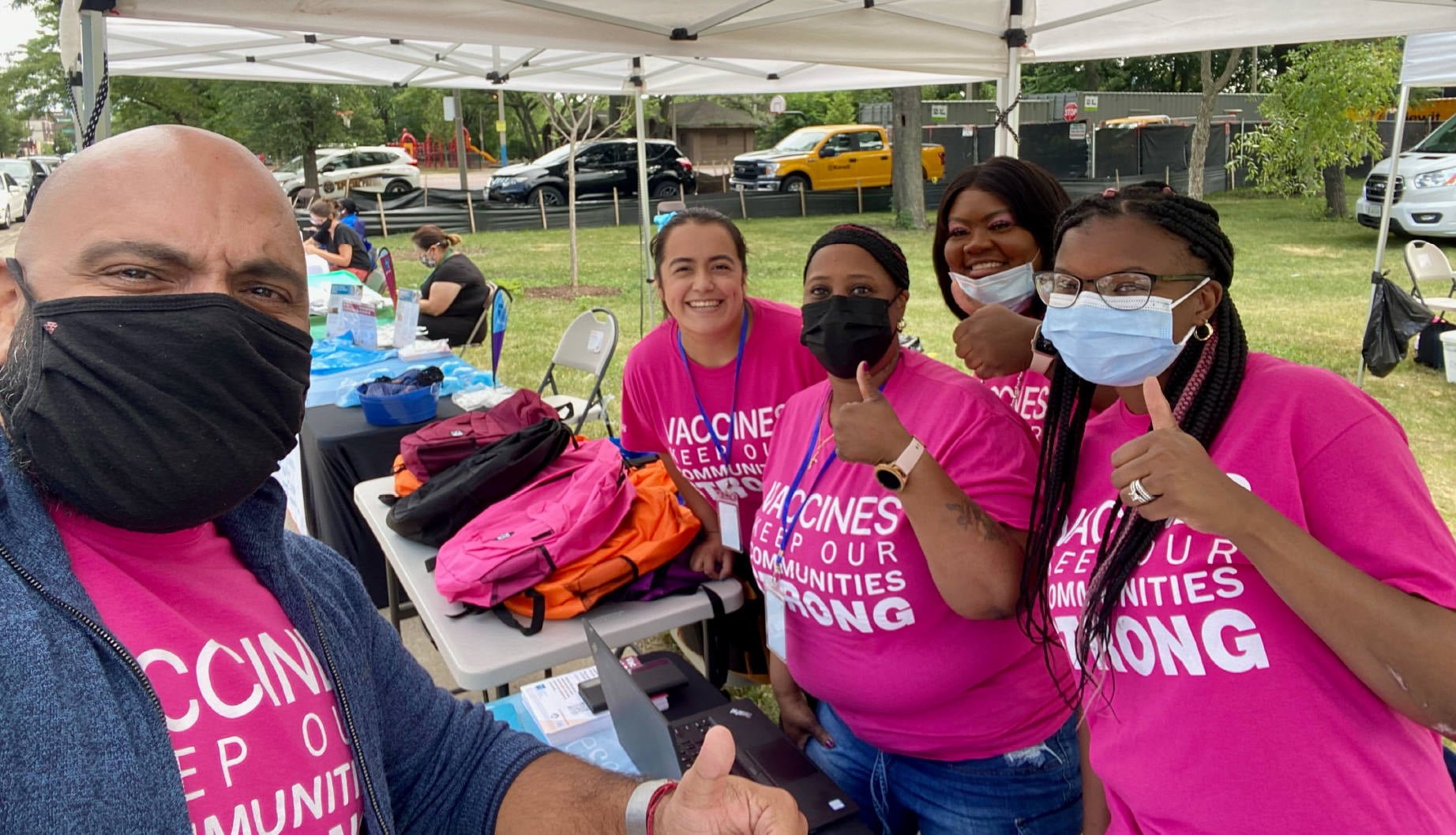 More than 3,000 community resource bags given out to area residents and over 100 community education events held.
ACCESS'
COVID RESPONSE:
Pivoting and adapting to support our communities with resilience and innovation
With each new wave of the COVID-19 pandemic, ACCESS has played a critical role in providing a coordinated COVID-19 public health response in some of the most under-resourced, disproportionately impacted communities in the Chicagoland area.
This pandemic has left an indelible mark on not just our communities but, how ACCESS delivers care and supports the overall health and wellness of our patient population. From the early days of the pandemic shutdown, ACCESS had to quickly pivot in a number of areas to assure patient access to care while ensuring that both staff and patients remained safe. We committed to keeping our doors open implementing the highest standard of safety protocols while simultaneously launching telemedicine services – in a span of two weeks – to ensure our patients had direct contact with their providers when they needed them the most. Understanding the complex needs of our high-risk patient population, ACCESS' health center and care coordination teams also conducted targeted patient outreach as severe illness risk factors were identified, including pre-existing conditions such as diabetes, hypertension, and asthma, and helped patients take steps to mitigate their risk.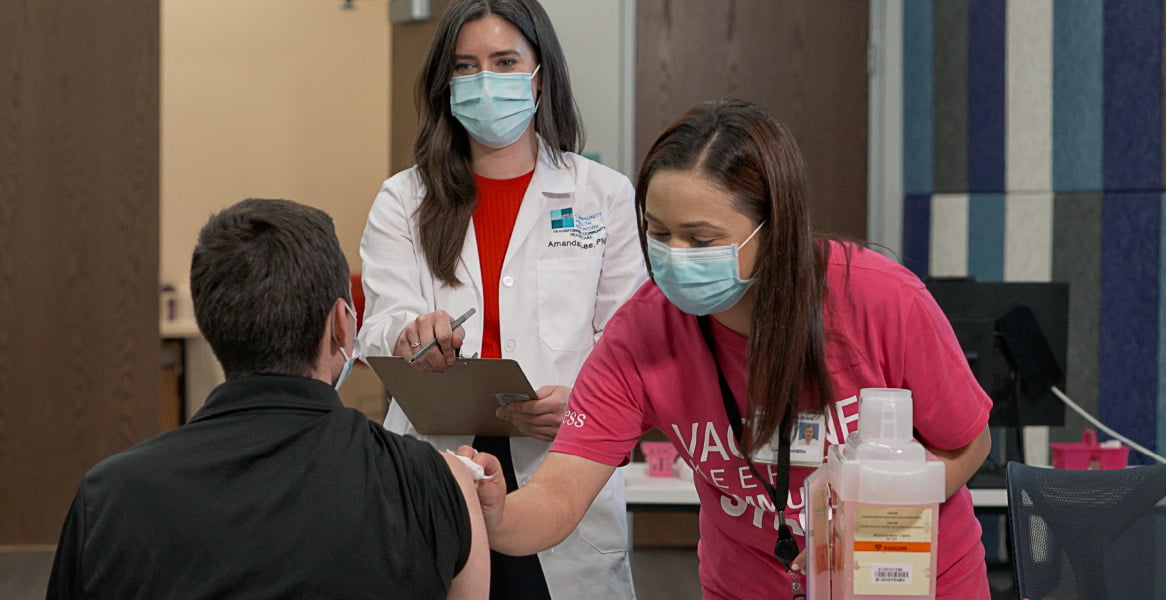 "When I think about how COVID affected our communities especially during those early days of the pandemic, it was really harsh.

For many patients, they worked in essential jobs where they didn't have the choice to simply go remote," said ACCESS Chief Executive Officer Donna Thompson. "And then for many, they were living in congregate housing situations, where you might have had grandma, uncles, aunts, as well as young children all living under the same roof where it was impossible to self-isolate. Those were real challenges."
When testing became available, ACCESS quickly launched five COVID-19 testing sites in May 2020, located in some of the areas hardest hit by the virus. ACCESS used existing real estate and custom designed spaces that could safely bring residents indoors regardless of inclement weather conditions. At the request of local civic leaders and other community partners in west suburban DuPage County, ACCESS opened a sixth testing site in 2021, located next to the ACCESS health center in West Chicago. To this day, ACCESS still operates many of these testing sites whenever COVID positivity rates surge to ensure there is equitable access to testing. Asymptomatic patients can also get tested at all ACCESS health centers, and health center staff also provide at-home testing kits to patients.
When vaccines became available in 2021, it was a game changer that allowed ACCESS to safely vaccinate its workforce, patients, and community members. Using the learnings from the launch of dedicated testing sites, ACCESS opened several community vaccine centers to support large scale, safe community vaccinations. To date, ACCESS has administered more than 100,000 vaccinations and continues to administer vaccines and boosters at all 35 of our health center locations and in the community when needed.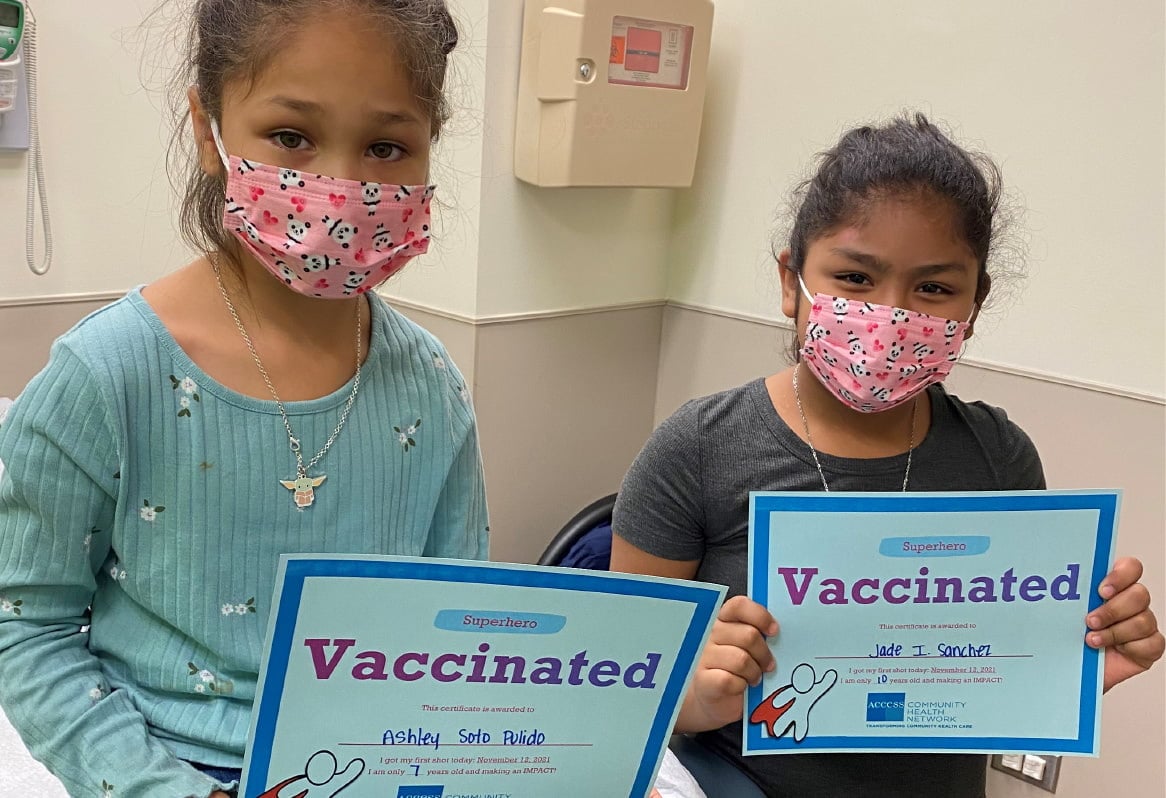 "There are two guiding principles that have been consistent from the beginning.

The first is how do we make sure that our staff are safe, and the second is how do we make sure that our patients are getting the care that they need," said ACCESS' Director of Practice Transformation Amanda Lee, N.P.
As the pandemic evolved, many people were forced into isolation, and as a result, ACCESS has also seen an increased need for behavioral health and substance use services. In fact, during this volatile time, ACCESS has also expanded its Medication Assisted Recovery (M.A.R.) program to more sites across our network to support this critical need. "During this pandemic, we've seen a disturbing surge in the number of people that have turned to drugs and alcohol, and I'm happy to say that through the leadership of our Chief Medical Officer Dr. Jairo Mejia, this continues to be a priority," said ACCESS CEO Donna Thompson. "We've worked very hard as an organization to really make sure that if someone is coming in for treatment for a drug or alcohol issue, it's treated the same as anyone coming for a chronic condition like diabetes, asthma or hypertension." During this pivotal time, ACCESS has also recruited its first pediatric psychiatrist to support the surge in pediatric mental health conditions.
Pandemic learnings and long-term impact
Telemedicine is here to stay.
Patients and providers value the convenience and accessibility of telemedicine services – in fact, today, telehealth visits make up approximately 40% of all appointments. Understanding that some services must be provided face-to-face, and many patients prefer in-person services, ACCESS nevertheless expects telehealth to be an ongoing vehicle to engage patients for the appropriate primary and behavioral health services.
Community collaborations are more crucial than ever.
From the earliest days of the pandemic, ACCESS engaged both new and longstanding partners to address the physical, behavioral, and socioeconomic impacts of the pandemic. In the Chicagoland area where institutional racism has resulted in health inequities across the communities we serve, ACCESS has worked to address social determinants of health and move the needle on health equity to provide equitable access to quality health care and support services. To achieve this, ACCESS understands the need to engage our communities and provide the right services at the right time. This was critical during the pandemic. In fact, community partners helped ACCESS conceptualize our testing sites to ensure that we appropriately addressed local priorities and informed communities about our services and available COVID-19 resources. ACCESS and our partner organizations also proactively shared information about local services to help quickly link community members to valuable COVID-19 related needs ( i.e., emergency food, personal protective equipment (PPE) supplies, benefits assistance). Furthermore, ACCESS has continued its regional food distribution events with the Greater Chicago Food Depository without any interruptions throughout the pandemic, ensuring vulnerable patients and residents had access to fresh produce and food items throughout the crisis.
Care gaps are an ongoing concern.
As the CDC's recommended safety protocols have evolved and everyone emerges from lockdown, ACCESS has been working hard to get patients back into care. While COVID remains top-of-mind, many patients have missed their annual check-ups and preventative screenings, which has resulted in late-stage diagnoses of serious diseases such as cancer, and deterioration of health conditions that must be effectively managed with regular monitoring and early detection. For example, according to the Journal of the National Medical Association, because of COVID-19, 43 percent of patients missed routine preventive appointments in 2020. Preliminary data shows that ACCESS patients are already experiencing the consequences of delayed preventive care like routine screenings for diabetes management. ACCESS patients with diabetes who were uncontrolled or who did not test, increased in both 2020 and 2021.
Ongoing investment in infrastructure is key.
As ACCESS begins to look beyond the pandemic, it is clear that continuing investments in our infrastructure are critical to our ability to effectively respond in times of crisis. Recent and future technology investments include optimization of telehealth video and related optimization of health center technology (WIFI, mobile devices, home monitoring devices), and cyber security.
To hear more about how ACCESS navigated through this pandemic, check out our video below:
STATEMENT OF FINANCIAL POSITION
2021

Assets

Cash & Cash Equivalents
35172888
Patient Accounts Receivable Net
1434296
Managed Care Receivables
1408636
Contracts and Grants Receivables
4498893
Other Receivables
2437279
Investments
3077654
Prepaid Expenses & Other Assets
1807391
Total Current Assets
52537037
Total Property & Equipment
20756010
457(b) Plan Participant Assets
3169024
Other Assets
885917
Total Assets
77347988
Liabilities and Net Assets

Current Liabilities
27878693
Long-term Liabilities
9806631
Total Liabilities
37685324

Net Assets

Unrestricted
38761983
Temporarily Restricted
900681
Total Net Assets
39662664
Total Liabilities and Net Assets
77347988
STATEMENT OF ACTIVITIES
2021

Revenue And Other Support

Patient Service Revenue
42473531
Managed Care Revenue
49752391
340B Pharmacy Revenue
35283760
Contributions & Grants
31012135
Other Revenue
903288
Total Revenue and Other Support
159425105
Operating Expenses By Function

Program Services
124923009
Management and General
29781434
Total Operating Expenses
154704443
Unrealized Gains on Investments
0
Change in Net Assets*
4720662
To assure quality and responsiveness to community health needs, more than half of Access Community Health Network's Board of Directors are patients. The asterisk (*) identifies patient representatives.
---
Board Chair Emeritus

Thomas P. FitzGibbon, Jr.*

Chair

Miriam Mobley-Smith

Vice Chair

Matthew Berkley*

Secretary

Perla Herrera*

Treasurer

Kimi L. Ellen
Members

Cynthia Barginere
Patti Bobb
Sharon Gibson*
Ryan Hart*
Denise Kitchen
Pete McNerney
Dakisha Mitchell*
Julio Morejon*
Erick Osorio*
Virginia Oviedo
Liz Perez*
Donna Simmons*
Maria Jennifer Zepeda*
ACCESS
Senior Leadership Team
Donna Thompson, R.N., M.S.

Chief Executive Officer

Jairo Mejia, M.D.

Chief Medical Officer

Mahomed Ouedraogo, B.S., C.P.A.

Chief Financial Officer

Etta Ish Henderson, B.A., M.P.H.

Chief Compliance Officer

Cristina Sotelino

Vice President of Communications and Community Engagement

Tariq Butt, M.D.

Vice President of Health Affairs

P. Matthew Glavin

General Counsel

Jason Hutton

Vice President of Human Resources
CY'21
Private Grantors
ACCESS extends its appreciation to the many donors who partner with ACCESS to provide health care services for the underserved members of our community. Every gift plays an integral role in the success of our organization's mission. ACCESS thanks the following corporations, foundations and organizations for their support in between January 1 and December 31, 2021.
$350,000 and more
$100,000 - $349,999
$50,000 - $99,999
$25,000 - $49,999
$10,000 - $24,999
$5,000 - $9,999
CY'20-23
ACCESS Community Health Network
Strategic Plan
Patient Engagement
ACCESS provides a high quality, patient-centered care model using an integratedteam-based approach, which engages patients across their lifespan at all points of care to best support the total health and well-being of the communities we serve.
Strategic Partnerships
ACCESS has an integrated network of partners with valued services and resourcesthat help address the medical, behavioral, and social determinants of health that have the greatest impact on population health outcomes and total cost of care.
Financial Future
ACCESS is a resilient leader in navigating the ever-evolving health care landscape and leverages our diverse funding streams to invest in our infrastructure to expand services and support our transformation to a value-based reimbursement environment.
Workforce Engagement
ACCESS has a strong team-driven culture that actively engages our diverse workforce at all levels while investing in learning and growth opportunities to provide the right tools and resources to care for our communities.
Leadership In Community Health
ACCESS is a champion for health equity, influencing public health policy, developing best practices and adopting transformative approaches to drive innovative solutions to improve population health outcomes.