Shauntel Seaton, M.D.
Obstetrics and Gynecology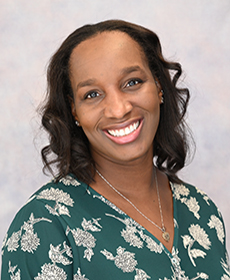 Background
Shauntel Seaton earned her medical degree at Rush Medical College and completed her residency at Ascension Saint Joseph Hospital in Chicago. Dr. Seaton is Board-certified through the American Board of Obstetrics and Gynecology and is a member of the American Medical Association and the American College of Obstetricians and Gynecologists. She believes that all people deserve access to high-quality, unbiased, and holistic healthcare. Dr. Seaton's philosophy of care involves educating women about their health so that they can better advocate for themselves. Outside of work, Dr. Seaton enjoys going to the movies, eating out, exercising, and spending time with her husband and dogs.