It is a great responsibility to care for the health care needs of more than 183,000 patients each year, and we at ACCESS don't take this at all lightly. Every day, our dedicated care teams see firsthand the complexities of community-based health care and the challenges that our patients face day in and day out. In fact, one of the key catalysts for evolving our care model was realizing that health care today must extend beyond our walls.
We must think about what happens to our patients when they leave our exam rooms and go back home to live their lives. Firmly rooted in each of the communities we serve, we always must ask ourselves how can we better support our patients, their families and our communities to support health and wellness year-round? For example, what supports do our patients need between their visits? Are there barriers that we can remove to help them live healthier, more fulfilled lives?
Over the past few years, we have begun to find concrete ways to answer these questions. We have looked at food insecurity and deepened our relationship with the Greater Chicago Food Depository to make sure people have access to healthy foods and are screened at each visit.
We have incorporated behavioral health consultants at each of our 35 health centers to better address mental health issues. We began offering all patients free rides to and from their health care appointments. And as an organization committed to learning, we have launched many innovations like shared decision making to better engage patients in their care and piloted an integrated health home model to understand how to best care for those patients with severe mental illness.
As we approach the last year of our FY'17-FY'19 Strategic Plan, which is included in this report, we are beginning to look back at these efforts and explore more opportunities to impact the total health of our communities. We understand that to continue to be a leading health care provider today means much more than being on every street corner and providing primary care on an episodic basis. To really be a health care leader today means engaging with patients where they are at, leveraging the best technology to connect with patients 24/7, and actively addressing the social determinants that are impacting their ability to live their best life.
We hope you enjoy this report's glimpse into our ongoing journey to continue to evolve and expand our approach to patient care to transform the health and wellness of our communities.
In Good Health,


Donna Thompson
CEO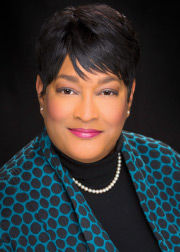 Donna Simmons
Board Chair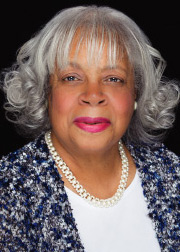 Learn more about our work to evolve our care model from ACCESS CEO Donna Thompson.
I know they care about me. As a patient, that is such a relief, knowing that somebody's in your corner and really wants

the best for you

.
ACCESS Martin T. Russo,
Patient Maryam Hormozy
As ACCESS continues its journey in shifting to a value-based care model, we understand that we must continually work to evolve our thinking around patient care. In fact, as a community health care leader for nearly 30 years, we know that regardless of all the resources and advancements in medicine today, patient engagement is the most critical element in improving health outcomes. If our patients are not actively engaged in their care and connected to their medical home, we will not be able to make a sustainable impact on their long-term health and quality of life.
Over the past five years, ACCESS has been on a journey as a patient-centered medical home. That path has led us to innovate and completely revamp our care delivery model. From drastically reducing our wait times and improving our provider productivity to resetting what a patient visit looks like and finding ways to address social determinants of health head-on (i.e., food insecurity, transportation and housing), we have invested in putting our patients' needs first.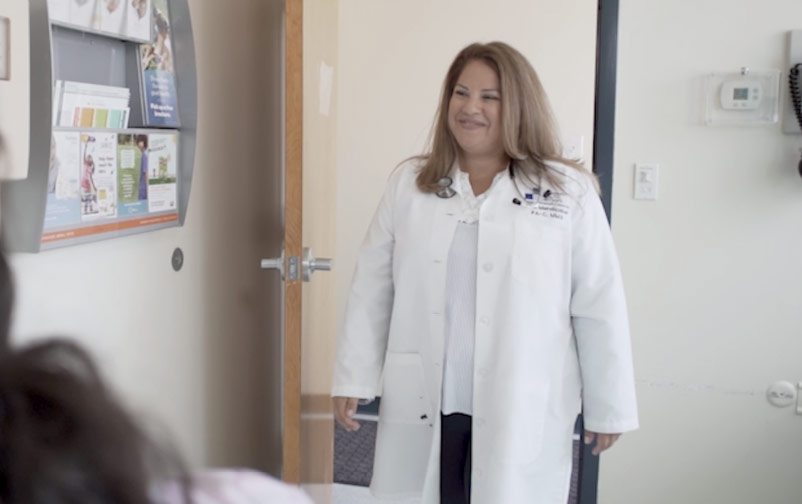 "Our care model is really based on not only when our patients enter our doors, but also beyond our walls. Many of our patients are people of color, and they have had deal with the long-term effects of health care disparities and inequities. It's our role and our job to really address those barriers, and seek ways to make sure that they get their needs met in a timely, holistic manner," said ACCESS Chief Executive Officer Donna Thompson. One of the best ways is to actively address those barriers and provide patients with the right care and resources at the right time and have a deep understanding of what they value. This also means that our care teams understand that our patients must always have an active voice in their care. For our higher risk patients, that means also investing in dedicated care coordinators who are trained to help support and navigate patients at every juncture…and celebrate every milestone big and small in between.
"It's also about prevention, really listening to our patients and walking the walk with them to help them make those tough lifestyle changes. Whether it's weight loss to fight diabetes or quitting smoking to be there for your grandkids. That's all part of their health care journey, and we need to be ready to stand shoulder to shoulder with them through it all," said Ms. Thompson. "That's true patient engagement."
To learn more about the ways we are engaging our patients in their care, check out our video below.
Shared Decision Making:
Building a Partnership to Empower Patients to Have an Equal Voice in Their Care
In 2017, ACCESS first adopted the shared decision making model as a system-wide, innovative approach to better engage patients in their care. A key component in patient-centered care, shared decision making brings providers and patients together to make decisions and jointly develop care plans based on that specific patient's health care needs, desired outcomes and most importantly, their personal preferences and values.
"With shared decision making, we really slow the process down to a pace that the patient can understand, but it's also about choice," said ACCESS CEO Donna Thompson. "We've got to get our patients motivated, and one way to get them motivated and empowered is to be part of the decision, whether it's a type of medication that they know that they can afford and to stay adherent to a plan of care that really fits into their lifestyle, their needs and their family's needs."
In collaboration with Dartmouth Institute for Health Policy & Clinical Practice and the American Institutes for Research, ACCESS provides ongoing training to all of its providers, which includes special provider onboarding upon hire, 1:1 coaching, and support aids. As part of this effort, ACCESS also embedded shared decision making in every patient's electronic health record, which helps ACCESS better track, learn and evaluate its efforts.
In fact, evaluating these efforts and understanding what impact ACCESS is having on health outcomes is key. "One of the things that's fascinating to me about shared decision making is because nobody has approached it as a system, there's very modest evidence on shared decision making as an approach," said ACCESS Executive Director of Research, Evaluation and Innovation Danielle Lazar. "We know it reduces provider burnout, improves patient engagement and patient/provider communications, but what we really want to figure out is that within the context of a patient-centered medical home, is shared decision making helping us move the needle on wellness for all of our patients?" That is key to our mission and vision.
Watch the above video to learn more about ACCESS' shared decision making initiative.
Making the Right Investments
to Impact

2018
2017

Assets

Cash & Cash Equivalents
12913083
5677261
Patient Accounts Receivable Net
5690207
8017777
Managed Care Receivables
1524822
1822199
Contracts and Grants Receivables
1341243
1496906
Other Receivables
1765154
3892778
Investments
1397585
1331963
Prepaid Expenses & Other Assets
1745235
1549726
Total Current Assets
26377329
23788610
Total Property & Equipment
27162151
25560175
457(b) Plan Participant Assets
1971490
1334157
Other Assets
1065995
765995
Total Assets
56576965
51743609
Liabilities and Net Assets

Current Liabilities
14456781
14410792
Long-term Liabilities
9818212
6418699
Total Liabilities
24274993
20829491
Net Assets

—

—

Unrestricted
30897152
29051260
Temporarily Restricted
1404820
1862858
Total Net Assets
32301972
30914118
Total Liabilities and Net Assets
56576965
51743609
2018
2017

Revenue And Other Support

Patient Service Revenue
64383350
59716068
Managed Care Revenue
15525122
20970065
340B Pharmacy Revenue
25946603
22252608
Contributions & Grants
21485711
21791622
Gain on Settlement of Third-Party Liability

—

6849190
Other Revenue
1585129
2629297
Total Revenue and Other Support
128925915
134208850
Operating Expenses By Function

Program Services
100860510
100125968
Management and General
26687421
29165901
Total Operating Expenses
127547931
129291869
Change in Net Assets*
1387854
4992486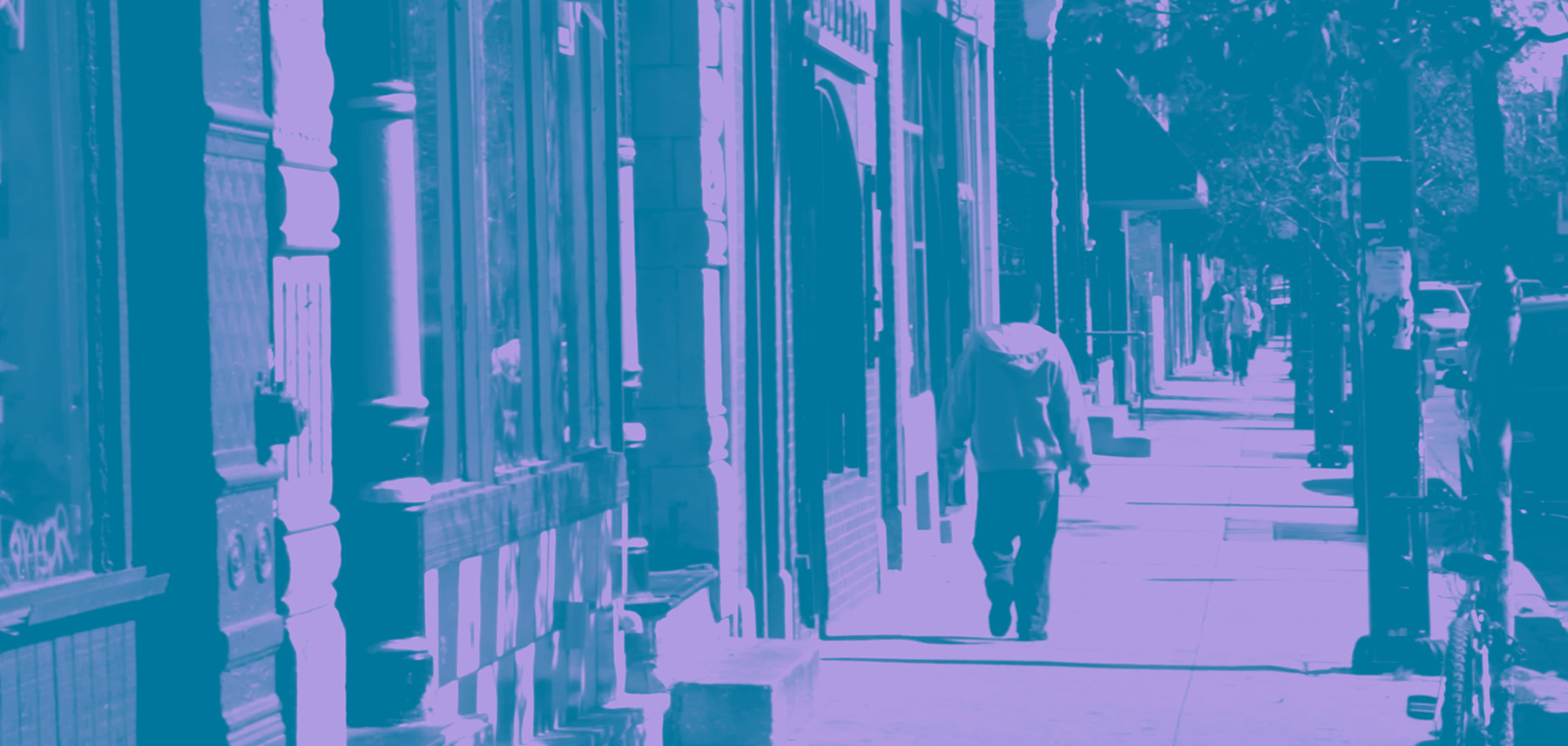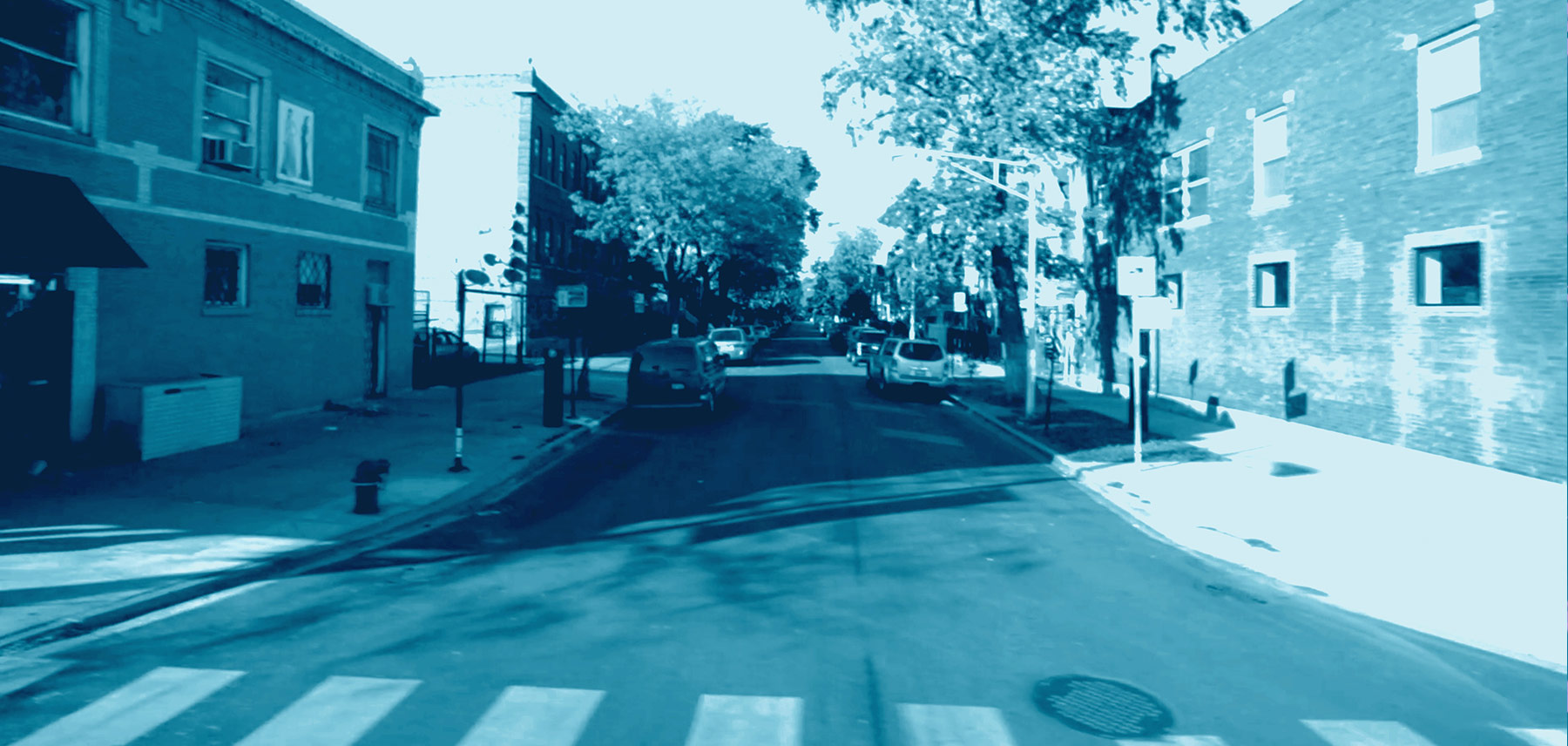 ACCESS Board of Directors
To assure quality and responsiveness to community health needs, more than half of Access Community Health Network's Board of Directors are patients.
Chair Emeritus

Bena Sullivan*

Chair

Donna Simmons*

Vice Chair

Thomas P. FitzGibbon, Jr.*

Treasurer

Terry Brown

Secretary

Perla Herrera*
Members

Matthew Berkley*
Patti Bobb
Charles DeShazer, M.D.
Sharon Gibson*
Lilia Gonzalez*
Ryan Hart*
Denise Kitchen
Pete McNerney
Miriam Mobley-Smith
Erick Osorio*
Virginia Oviedo
Liz Perez*
Eve Salazar*
Erin Starkey, L.C.S.W.*
The asterisk (*) identifies patient representatives.
ACCESS Senior Leadership Team
Donna Thompson, R.N., M.S.

Chief Executive Officer

Jairo Mejia, M.D.

Chief Medical Officer

Ann Lundy, R.N., B.S.N., M.B.A.

Chief Operating Officer

Mahomed Ouedraogo, B.S., C.P.A.

Chief Financial Officer and Interim Chief Information Officer
Etta Ish Henderson, B.A., M.P.H.

Chief Compliance Officer

Eleva Riley, M.A.

Vice President of Human Resources

Cristina Sotelino

Vice President of Communications and Community Engagement

Tariq Butt, M.D.

Vice President of Health Affairs
FY'18 Private Grantors
ACCESS extends its appreciation to the many donors who partner to provide health care services for the underserved members of our community. Every gift plays an integral role in the success of our organization's mission. ACCESS thanks the following corporations, foundations and organizations for their support in FY'18 (July 1, 2017 – June 30, 2018).
$100,000 or more
$50,000 - $99,999
$25,000 - $49,999
$10,000 - $24,999
$5,000 - $9,999
FY'17-'19
ACCESS Community
Health Network
Strategic Plan
Patient Engagement
ACCESS is the health care home of choice and is committed to creating an experience at all points of care in partnership with patients to manage their total health.
Strategic Partnerships
ACCESS has an integrated network of partners with high quality services and data to address the medical, behavioral, social and economic factors that have the greatest impact on health outcomes and total cost of care.
Financial Future
ACCESS has a strong business model, which leverages its financial strength and assets to invest in workforce, technology, integrated systems and infrastructure to support growth and transform care.
Workforce Engagement
ACCESS has a culture that develops, recognizes and rewards our diverse workforce in an environment that promotes teamwork, communication and transparency.
Leadership In Community Health
ACCESS is an advocate for health equity, partnering to develop best practices in community health and share solutions to improve population health outcomes.