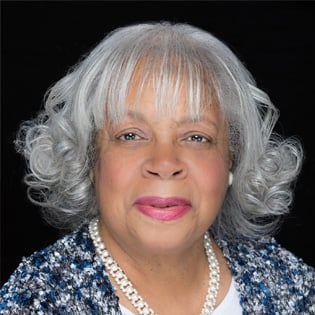 Donna Simmons
Board Chair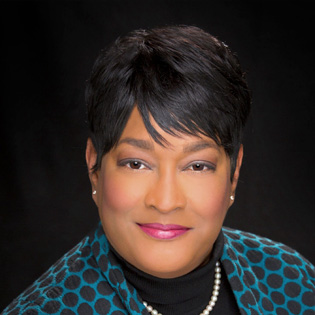 Donna Thompson
CEO
Looking Forward
Over the last year, the health care industry has continued to experience a great deal of volatility and change. Some developments have negatively impacted our vulnerable patient population while other changes have brought new opportunities to improve our standards of care and explore new avenues to impact the health of our communities.
In the face of this ever changing landscape, ACCESS has remained committed to its mission and vision, and continues to work on the key strategic initiatives set forth in our FY'17-FY'19 Strategic Plan, which is included in this report. It has not always been an easy journey for us but by being nimble and disciplined in our approach to care and innovation, we have been able to continue to find new and better ways to serve the more than 181,000 patients who depend on ACCESS as their medical home each day.
Much of our work over the past year has been focused in one critical area: shifting from a fee-for-service model to a value-based care model. While this is a huge paradigm shift for health care providers, it has given us an opportunity to better engage our patients in a planned approach to care. We have invested in building our care coordination expertise to meet patients where they are at all points of care. In this report, you will find out how we have expanded our care coordination services to embed care coordinators right in the emergency rooms of key hospital partners. From equipping nurses in the E.R. with an ACCESS patient's vital medical history to giving our managed care partners direct access to schedule appointments for members on Day One, we continue to leverage our investment in Epic, our electronic health record, to impact patient access to care and ultimately, better quality outcomes.
Through our strategic plan and mission, we have also re-examined our community partnerships to find the right organizations that are aligned with our goals to improve those health outcomes. In this report, you will learn about two new, innovative collaborations. One pilot embeds a Legal Council for Health Justice lawyer right in one of our health centers to assist with legal issues that may be affecting a patient's health. Another pilot extends our food for health partnership with the Greater Chicago Food Depository in a whole new way through a meal delivery program for high-risk patients. At the end of day, we know that the Chicagoland area is full of amazing organizations doing great work in our communities. Our challenge going forward is to leverage the strengths of those organizations, our combined resources and collaborate in more meaningful ways to impact real change in our communities.
We know the road ahead will continue to bring new challenges and opportunities for improvement and innovation. As one of Chicago's leading health care providers to the underserved, our charge will always be to make the right decisions for our patients. We hope you enjoy this report's glimpse into our ongoing journey to deliver the best care possible and transform the health of our communities.
In Good Health,


Donna Thompson
CEO

Donna Simmons
Board Chair
The last time Brenda Booker fell into a coma and was admitted to a local hospital, she was discharged without any referrals or additional needed resources. And even more alarming, she never received the proper follow-up care from a primary care provider.
All of a sudden here comes this lady in brightly shining armor. I thought she was heaven sent," said Ms. Booker. "She's been a guardian angel to me ever since. She helped me out with everything I needed, and she's still helping me — she just won't quit."
That's why Ms. Booker was so surprised in 2017 when she was re-admitted to Holy Cross Hospital and received a visit at her bedside from ACCESS Care Coordinator Vanessa Muhammad. Not only did Ms. Muhammad get Ms. Booker a follow-up appointment at ACCESS Ashland Family Health Center the very next day but, she did something Ms. Booker didn't expect: she listened.
In Ms. Booker's case, Ms. Muhammad helped her get a variety of resources from a home health aide to a City of Chicago handicap sticker. Ms. Booker said that no one had really taken the time to ask her about her living situation or what she needed to live a better life.
"I've been in health care for nearly 40 years, and I just always have had this love for nurturing and helping people," said Ms. Muhammad. "I want to see that spark in that patient's eyes to let them know that hope is still alive, and we're here to help them navigate through this whole health care journey and get them everything they need."
Ms. Muhammad is part of ACCESS' team of dedicated care coordinators that helps manage the ongoing care of ACCESS' most vulnerable patients. The traditional care coordination model used to support care navigation within the walls of a patient's medical home. However, today ACCESS has evolved its approach to better meet the behaviors and needs of its patient population. In fact, ACCESS now embeds team members like Ms. Muhammad right in the emergency room. Each week, Ms. Muhammad performs rounds at Holy Cross Hospital located on the West Side of Chicago to check in and follow up on those patients that need additional support and care post-discharge. ACCESS also embeds care coordination staff at Chicago's Mount Sinai Hospital and Schwab Rehabilitation Hospital. In fact, through close collaboration with ACCESS' hospital partners and managed care organizations, Ms. Muhammad can easily identify ACCESS patients in need through real-time information shared through ACCESS' electronic health portal, Epic.
Engaging new patients starts with building that rapport to understand what a patient needs and to paint a fuller picture of that patient's health history. To achieve that goal, one of the key metrics that ACCESS care coordinators are regularly measured on is their completion of patient health risk assessments, which help ACCESS providers create customized care plans for each patient. At the end of 2017, ACCESS care coordinators were completing on average 95% of all assessments in a timely manner. As ACCESS continues to strengthen its data reporting capabilities, the team will be able to regularly monitor their performance at all points of care, throughout their engagement with patients.
As we move to a value-based care model, we need to engage and monitor the health and wellness of our patients like never before," said ACCESS Chief Operating Officer Ann Lundy, R.N., B.S.N., M.B.A. "Being able to share critical patient data with our partners, allows us to find those hard-to-reach patients and make sure that we are able to readily support our patients and positively affect their health outcomes."
As she continues to build her team's capabilities, ACCESS' Vice President of Care Management, Anh Reiland is clear on one critical aspect. "Our success really rests on our ability to build long-term relationships with our patients," said Ms. Reiland. "I often ask my team members some key simple questions: Are your patients calling you? Do they feel empowered to contact you when they are not at ACCESS? Do they know to call you if they are on their way to the E.R.?"
LEVERAGING PROPER FOOD RESOURCES AS A CARE MANAGEMENT TOOL
"The vision for care coordination is really anchored in population health management," said Ms. Reiland. "If we are truly going to impact the lives of our most vulnerable patients, we need to understand and address all the factors that are contributing to their health status."
Recently, ACCESS began an innovative, six-month pilot with the Greater Chicago Food Depository (GCFD) to provide weekly meal deliveries to 40 moderate to high-risk patients. Initially, GCFD team members complete a home visit and report back to ACCESS' care coordinators any issues that need to be addressed in support of the program. Through those initial visits, ACCESS was able to identify inequities and supply some of the patients with needed appliances, such as stoves and refrigerators. Moving forward, the pilot will be evaluated to understand patients' acceptability of a meal delivery service and look at the potential impact on hospital admissions and the stabilization of chronic disease.
INTEGRATING CARE COORDINATION TO BETTER MANAGE THE NEEDS OF THOSE WITH SERIOUS MENTAL ILLNESS
As ACCESS continues to evolve its care coordination services, it will be critical to understand how to best leverage and integrate care coordination services to better manage high-risk segments of patient populations, such as those living with serious mental illness (e.g., major depression, schizophrenia and bipolar disorder).
As part of the Affordable Care Act, the Section 1115A waiver authority established the Center for Medicare and Medicaid Innovation (CMMI) to test, evaluate, and expand different service delivery to foster patient-centered care and improve quality. In response, the State of Illinois submitted a waiver to establish integrated health homes (IHHs) to provide integrated primary care and behavioral health care with support services to stabilize and manage the 'whole person.' While the waiver and pilot have not been approved yet by the Center for Medicare and Medicaid Services (CMS), ACCESS proposed a bold, proactive response to the requested Illinois Medicaid 1115 Waiver with a pilot initiative to assist with readiness for when the integrated health home program goes live statewide.
In 2018, ACCESS launched its IHH pilot to improve the health outcomes for residents of the South and West Sides of Chicago with serious and persistent mental illness. The program, which will integrate primary care with mental health and substance abuse treatment, housing, and employment support services, is made possible with grant funding from the RCHN Community Health Foundation. A critical ingredient to the pilot's success will be determined by how well ACCESS can integrate its IHH network of community partners, which includes Sinai Health System, Trilogy, Inc., Catholic Charities and Gateway Foundation. All IHH patients will be managed through a single care plan shared throughout the network through ACCESS' Epic system.
"For anyone grappling with social determinants of health such as housing, food and employment insecurity, maintaining their health care is a constant challenge; and for those struggling with serious mental illness or substance-related conditions, it's an even greater challenge," said ACCESS CEO Donna Thompson. "This grant will help us to improve access to behavioral health care for our most vulnerable patients and help us address some of the underlying issues that can exacerbate their conditions, such as housing or employment issues."
Trauma-informed
Patient education
Shared decision making
Health literacy
Behavior change support
Integrated screenings
SBIRT
Smoking cessation
MAT for opioids
Risk stratification
Integrated care plans
Patient care registries
Coordinated linkage to specialty care
Universal depression screening
Same day care by licensed BHCs
BH care coordination post-hospitalization
Consultative Psychiatry
Linkage with SMI partners
Through the program, patients will work with a care coordinator and a behavioral health consultant who will assess their needs, identify gaps, and coordinate services through a multidisciplinary team working both within the health center and with community partner organizations. If the pilot project proves successful, ACCESS hopes to launch the integrated model in more locations.
"By developing effective care strategies that integrate medical and behavioral health care with social supports for the most disadvantaged patients, the ACCESS project holds the promise of improving health care delivery and the day-to-day life for community residents," said Feygele Jacobs, President and CEO of the RCHN Community Health Foundation. "Our foundation is pleased to support this innovative project in Chicago and share lessons learned on how to deliver health care that works better for high-risk communities."
I know that there are a lot of people like me who feel as if they don't have anyone to turn to or anywhere to go. I want to let people know that they can get through this. Without ACCESS, I would never have done the footwork needed to complete school," said ACCESS Westside Family Health Center patient Angela Scott, who now has dreams of paying it forward and becoming a certified drug and alcohol counselor herself.
Treating Addiction
As a disease in a medical home setting
At ACCESS, we understand that addiction is a lifelong struggle and a medical condition that needs to be addressed in a medical home setting. "When someone gets access to a medical home to treat an opioid addiction, they also receive care for other health conditions and preventive medicine," said ACCESS Chief Medical Officer Jairo Mejia, M.D. "Being part of a medical home allows patients to get their routine medical care, mental health counseling, and consistent treatment for chronic conditions that otherwise they wouldn't receive." Using evidence-based best practices, ACCESS offers Medication Assisted Treatment (M.A.T.) services at 10 of its health centers across the Chicagoland area. The program, which is heavily monitored and regularly reviewed for improvement, aims to have medications available to patients that span the continuum based on the patient's individual needs.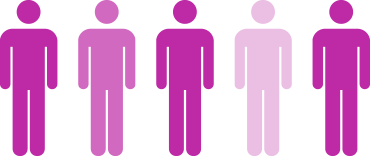 In 2016, opioid overdoses killed about five people every hour on average in the U.S. alone (CDC).
"The evidence shows that when you have an addiction, you have more chances to become involved in risky behaviors that increase your chance of getting an infectious disease such as HIV and Hepatitis C," said Dr. Mejia. "When you have a program that helps prevent patients from using those substances, the evidence shows that the rate of infections, admissions to the hospital, being involved in illegal activities or being a victim of violence decreases substantially."
According to recent CDC data, opioid overdoses killed about five people every hour on average in the U.S. in 2016 alone. Unfortunately for ACCESS providers, this is not a startling statistic. In fact, years before the opioid crisis gained national attention for spreading into America's suburban and rural communities, ACCESS care providers were reporting the dire effects of opioid addiction in Chicagoland area's most underserved communities.
INTEGRATING THE PROPER SUPPORT INFRASTRUCTURE
In the 90s, ACCESS began to tackle this issue in its communities and make inroads into substance use disorder treatment with high-risk populations. Through the federal Ryan White program, ACCESS received funding to screen HIV patients for substance use and depression. A cornerstone of this program was case management, which planted the seeds for future ACCESS support programs like, the M.A.T. program and its care coordination model today.
See our history
Investment in Substance Use Disorder Treatment at ACCESS:
A TIMELINE
Late '90s - Early 2000s
Depression and Substance Use Screenings for HIV Patients Under Ryan White HIV Program
Population: Male and female HIV/AIDS patients in their 30s-60s. Significant proportion had SUD (primarily cocaine and intravenous drug use at the time).
Screened for substance use disorders and depression.
Linkage agreements with Women's Treatment Center, Haymarket Center and another partners to provide wrap around SUD treatment services.
Preventive outreach, HIV testing services and referrals on mobile Chicago Recovery Alliance needle exchange program. Wellness physicals conducted by ACCESS providers.
Other wraparound services included housing, food, and employment.
This work helped to establish the framework for integrated behavioral health/primary care at ACCESS with the understanding of a need for wraparound services for individuals with SUD to truly improve outcomes.
2002
Medication Assisted Treatment (M.A.T.) Program Launched
First M.A.T. site established at ACCESS Austin using a standard case management model.
2008
SAMHSA Funding Launches First SBIRT Residency Program
SBIRT Medical Residency Program established.
Under ACCESS' federal HRSA funding, ACCESS was also able to use supplemental 330 grants to ensure the integration of these services into its primary care model to reach the highest risk patients in a medical home setting with providers that they respect and trust."
2011
SAMHSA Funding Expands SBIRT Program with TASC
SBIRT II Program funded by the State of Illinois to expand SBIRT services and foster their implementation within federally-qualified health centers and non-correctional community settings statewide.
2014-2015
M.A.T. Treatment Evolves to Primary Care Model
Began enhancement of ACCESS' M.A.T. treatment model from standard case management to care model approach with a primary care provider, a behavioral health consultant providing counseling, and a community health specialist.
2014
Behavioral Health Integration Through 330 Funding
Expansion of SBIRT to include additional behavioral health consultants and Great Lakes Addiction Technology Transfer Center (GLATTC).
2015
Further Investment in Screenings by The Chicago Community Trust
Investment in screenings for substance use disorders and depression with linkage to the appropriate follow-up services.
2015-2016
Further Investment in Screenings and Resources by Charles and M.R. Shapiro Foundation
Investment in screenings for substance use disorders and depression with linkage to the appropriate follow-up services.
2015-2018
Funding of Additional Behavioral Health Consultants by United Way of Metropolitan Chicago
Expansion of behavioral health services including services for mental health and substance use disorders. The funding is primarily directed towards hiring new behavioral health consultants to support expansion of integrated behavioral health services at ACCESS.
2016
SBIRT Screening Funding in Cicero, IL by BNSF Railway Foundation
Funding of screenings for substance use disorders and depression with linkage to appropriate follow-up services at ACCESS Hawthorne Family Health Center.
2016
330 Substance Abuse Expansion Funding for New M.A.T. site
Further SBIRT expansion with additional behavioral health consultants and reinforcement and expansion of a new M.A.T. site at ACCESS Brandon Family Health Center.
2017
Expansion of M.A.T. program to two ACCESS city sites by the Public Health Institute of Metropolitan Chicago (administering funds from CDPH)
M.A.T. expansion at ACCESS Booker Family Health Center and ACCESS Evanston-Rogers Park Family Health Center sites and overdose prevention training (funding supported the city only but the initiatives in the grant were rolled out, network-wide).
2017
Funding for M.A.T. site at ACCESS Blue Island by the Blue Island Health Care Foundation Family Health Center
Will support the establishment of M.A.T. services at ACCESS Blue Island this Family Health Center in the summer of 2018.
2017
Funding for Staff Expansion through 330 AIMS
Funding allowed for hiring of additional behavioral health consultants and community health specialists to support mental health and substance abuse integration within primary care.
2017-2018
IHH Pilot Funded by RCHN Community Health Foundation
Funding of an innovative Integrated Health Home pilot for patients with a serious mental illness with and without a co-occurring substance use disorder.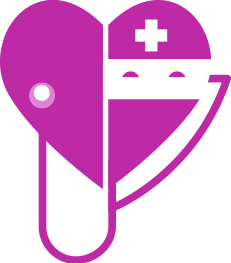 ACCESS has also evolved its care model over the last five years to integrate behavioral health consultants and community health specialists into the M.A.T. care team model.
"Back then, case management was a lifeline, because a lot of our patients didn't know how to navigate the system to get their medications, keep their appointments and just get the support they needed," said ACCESS Supervisor of Behavioral Health Services and former Ryan White case manager Rosalind McGee.
As The Joint Commission shifted its quality standards to enable a more psycho-social approach to substance treatment, ACCESS has also evolved its care model over the last five years to integrate behavioral health consultants and community health specialists into the M.A.T. care team model.
In her current role, Ms. McGee leads a team of community health specialists, who work with ACCESS' M.A.T. patients, and she leverages her early experience as a case manager to shape the role of ACCESS community health specialists. "When a patient enrolls in our M.A.T., program, the first person they see is the community health specialist and that is key," said Ms. McGee. "Many of my team members have worked with high-risk populations most of their careers and/or have had personal experiences with substance abuse and that experience is so valuable to our patients. You want to make sure that you have someone they can relate to and who they can respect and trust." Without that critical member of the M.A.T. care teams, ACCESS providers would not be able to successfully treat their patients.
SHIFTING MINDSETS
In the early days of ACCESS M.A.T. program, the medical community had its reservations and own misconceptions of who was a 'typical' M.A.T. patient. However, as ACCESS providers had more experience dealing with affected patients, they realized just how great the need was for proper medical care and ongoing treatment.
"The reality is that addiction can affect any person regardless of age, gender, sexual orientation or socioeconomic status," said Dr. Mejia. "It's a medical condition with multiple trigger factors and circumstances involved, and needs to be treated as any other chronic disease."
The proper training also has helped shift the mindset of all health center staff. That is one reason why before a M.A.T. program is launched at a new health center, ACCESS trains every member of the health center's staff from the front desk receptionist to the clinician on how to understand addiction and care for our patients in a respectful manner.
"Patients that suffer from addiction have the right to be treated, and deserve to have the same opportunities to be there for their loved ones and have a meaningful life," said Dr. Mejia.
IT ALL BEGINS WITH EFFECTIVE SCREENING
The early stages of ACCESS' M.A.T. program hinged on ACCESS' adoption of the SBIRT (Screening, Brief Intervention and Referral to Treatment) approach. Initially, ACCESS received SAMHSA (Substance Abuse and Mental Health Services Administration) federal funding in 2008 to pilot SBIRT through its medical residency program. Under ACCESS' federal HRSA funding, ACCESS was also able to use supplemental 330 grants to ensure the integration of these services into its primary care model to reach the highest risk patients in a medical home setting with providers that they respect and trust. ACCESS received another round of SBIRT funding under a state program funded by the Illinois Department of Human Services, Division of Alcoholism and Substance Abuse (DASA) to expand the program to two Chicago health centers on the South and West Sides of the city.
Using various funding resources, ACCESS then rolled out the screening protocol to all its 36 health centers. In taking on a network-wide implementation, ACCESS learned the critical importance of individually training each health center and hardwiring the process into visit workflows into its EHR, Epic. In fact, through feedback gained from providers, ACCESS made the bilingual screeners in English and Spanish, which were as easy to view as lab tests in Epic and created pocket reference tools with visual discussion aids.
ACCESS also adapted motivational interviewing to support more meaningful dialogue with patients and a more psycho-social approach. Through these techniques, ACCESS also developed the best practice of screening patients from age 12 and up, which has helped providers proactively address issues before they result in addiction.
LOOKING AHEAD
In 2017, the federal Health Resources and Services Administration (HRSA) awarded ACCESS with a grant to help support its substance abuse and mental health services. The award allows ACCESS to continue to grow and sustain its Medication Assisted Treatment (M.A.T.) services and its integrated behavioral health strategies, which include opioid abuse treatment, prevention strategies and coordination of intensive services with each patient's primary care provider and behavioral health consultant.
Following national trends, Illinois residents have limited access to proper treatment. In fact, today, ACCESS providers routinely see M.A.T. patients travel more than 25 miles to visit an ACCESS M.A.T. site due to the lack of comprehensive treatment programs available in their own communities.
With a strong care model approach now in place, ACCESS will continue to expand the program to more ACCESS health center locations. This spring, ACCESS will launch M.A.T. services at ACCESS Family Health Society in Chicago Heights, IL. Beyond a continued focus on prevention and patient retention, ACCESS has also started to integrate Naloxone (Narcan ®) training for its providers, medical assistants, community health specialists and behavioral health consultants. Naloxone is a medication used to block the effects of opioids, especially in overdose incidents.
As ACCESS continues to adapt a value-based care model and increase its focus on HEDIS quality measures, the specific measure of AOD (Alcohol and Other Drugs) will also be an increased focus. As a way to begin to better integrate this measure into our practice, ACCESS has trained its community health specialists in follow-up care post-detox treatment, and now those specialists work with our care coordination team to follow M.A.T. patients that are sent through a detox program.
By 2020, the City of Chicago has pledged to be a trauma-informed city, and ACCESS is committed to be a part of that vision. One critical area of focus for ACCESS providers will be to delve further into the connection between substance use, trauma, violence and behavioral health issues. As ACCESS moves forward, the organization is actively looking into becoming certified in trauma-informed care and investing more in staff education and training in the areas of trauma including Mental Health First Aid. In 2017, ACCESS collaborated with Thresholds, a local service partner specializing in mental illness and substance use disorders, to train nearly 100 ACCESS employees and plans to continue the training quarterly throughout 2018.
ACCESS is also looking to expand its community partnerships and leverage its chaplaincy program to create support groups within faith-based organizations located near ACCESS M.A.T. sites. As a community health provider in Chicago's most underserved communities, ACCESS understands the vital part that community partnerships can have in supporting patient care beyond the walls of its health centers.
Many Chicago area lawyers start their typical day in a downtown law office or in the courtroom. Not Ruth Abarca. Her morning commute takes her to Chicago's underserved Englewood/Back of the Yards community to work at ACCESS Ashland Family Health Center.
Health is so much more than a person's genetics or how someone takes care of themselves," said Legal Council for Health Justice lawyer Ruth Abarca. "The patient's health care team, and I have the same goal, but use different resources to get there."
In November 2017, ACCESS launched an innovative Medical-Legal Partnership pilot with Legal Council for Health Justice to provide onsite legal resources, free of charge to ACCESS Ashland patients. Through this partnership, ACCESS and the Legal Council for Health Justice hope to impact patients' overall health by removing possible legal obstacles in their way. The pilot is designed to address three common pain points: health coverage, public benefits and housing.
The need for medical and legal alignment has never been greater. Almost half of low-income households in Illinois experience one or more legal problems over the course of a year. 1 However, the majority of civil legal problems experienced by these households receive inadequate or no legal help. 2 Accessible, low-cost legal resources are hard to find and may be out of financial reach for the vast majority of ACCESS' patients.
An individual's health can be just as dependent on their social determinants as it is on the health services they receive. Laws have been established to address a number of the social determinants, such as access to nutritious food, safe and affordable housing, and disability income. However, the health of individuals may be thwarted when they do not receive the resources or benefits that these laws were enacted to protect. 3
Health center staff screen patients for unmet social needs and when a legal need is identified, the patient is referred to Ms. Abarca. In fact, ACCESS found that many of the needs that were initially directed toward ACCESS' care team of Care Coordinators, Benefit Specialists, Community Health Specialists and Behavioral Health Consultants, needed legal support.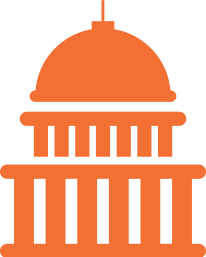 Ms. Abarca has found that these needs are complex and cover a wide range of issues. For example, insurance benefits remain challenging for this patient population. Recently, an ACCESS patient missed her Medicaid redetermination date due to a simple oversight within the address field on her paperwork. Because of the timing of the patient's appointments and the insurance cycle, Ms. Abarca's involvement was necessary in order to work with the State to ensure continuity of care. And Ms. Abarca's support didn't end there. She also helped the patient determine that she was eligible for more public benefits including, Supplemental Nutrition Assistance Program (SNAP).
On another recent occasion, one ACCESS provider probed a patient about their living situation only to find out that the patient's apartment was located on a foreclosed property, with a caved in ceiling and no bathroom sink. Thanks to this program, Ms. Abarca was readily available onsite to guide and empower the patient through the proper legal process to safely get out of that living situation.
The future of this program is truly limitless as we work in tandem to elevate the health of the communities we serve," said Ms. Abarca.
Ms. Abarca also takes the time to educate patients about the legal system and their rights. "Teaching patients how to advocate for themselves is a key part of the whole process," explained Ms. Abarca. "In the future, I want ACCESS' patients to have the confidence to actively exercise their rights."
"I've always been drawn to community service and feel that law holds so much potential. Everyone is equal in the eyes of the law, which in practice levels the playing field of socioeconomic backgrounds," said Ms. Abarca.
ACCESS and the Legal Council for Health Justice are evaluating their efforts now with plans to expand this pilot to other ACCESS health centers across the Chicagoland area.
---
The Legal Aid Safety Net: A Report on the Legal Needs of Low-Income Illinoisans; Mark R. Marquardt, Research Director; February 2005
The Justice Gap: Measuring the Unmet Civil Legal Needs of Low-income Americans; Legal Services Corporation; 2017
Did you know that Chicago still ranks the highest among U.S. cities for racial breast cancer disparities? In fact, African-American and Hispanic women are still more likely to be affected by breast cancer and have significantly higher death rates from this disease.
Serving Chicago area's most underserved communities of color for nearly three decades, ACCESS is well aware of these statistics and other disparities that affect our patient population. With that knowledge also comes a responsibility to bring these issues to the forefront and find ways to mitigate them and improve the overall health of our communities.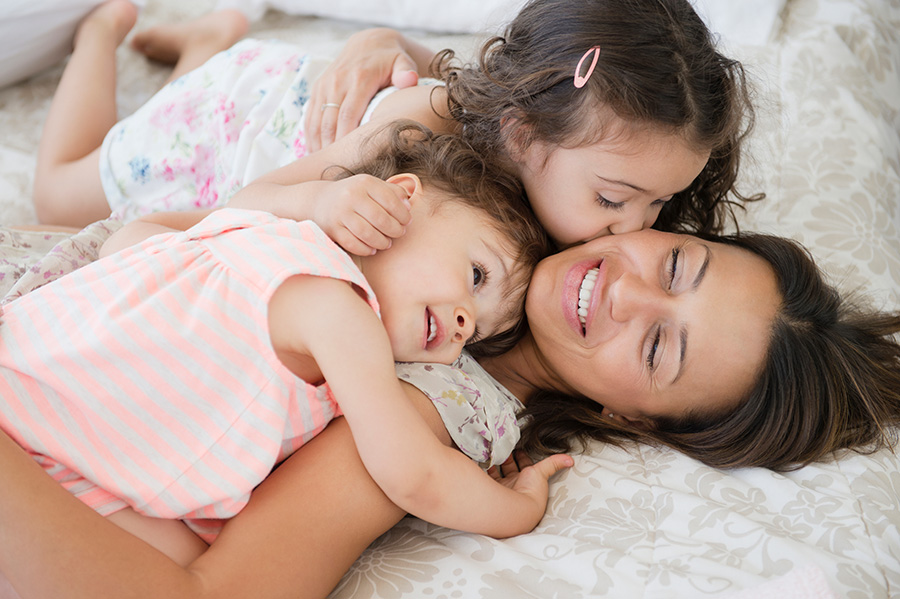 That is why more than 15 years ago, ACCESS, in partnership with the State of Illinois, created the statewide Stand Against Cancer (STAND) program to ensure that all women would have access to early breast and cervical cancer screening services. And ACCESS didn't do it alone. By working with our faith communities, social service agencies, hospitals and community partners, ACCESS has been able to conduct more than 175,000 screenings in the past 10 years.
How was this accomplished? Unlike other screening programs, STAND focused on breaking down barriers to screening in response to the epidemic trends among young minority women, decreasing the need for unnecessary paperwork, and expanding the age eligibility (broader than other programs such as the Illinois Breast and Cervical Cancer Program). For working women juggling multiple jobs and family obligations, STAND provided an opportunity for women to proactively take charge of their health, without having to choose between important preventive screening services and other basic needs. STAND responded to the specific needs of communities of color, making screening accessible and culturally relevant.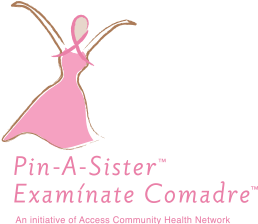 ACCESS then took the momentum of the STAND program and leveraged relationships with more than 120 faith institutions to create a faith-based breast cancer awareness program, Pin-A-Sister™/Examínate Comadre™, to rally religious leaders across the state to use the power of the pulpit to stress the importance of regular screenings and early detection. To date, this annual campaign has touched more than four million women across the state and around the world.
Despite the elimination of STAND funding from the State of Illinois in July of 2015, ACCESS remains committed to saving lives. ACCESS has continued to financially support the program, and STAND has identified 36 breast and cervical pre-cancers and cancers in the last two years, which would have otherwise gone undetected without this program. Saving lives and advocating for these women will always be part of ACCESS' mission to serve and transform the health and wellness of our communities.
2017
2016

Assets

Cash & Cash Equivalents
5,677,261
20,551,719
Patient Accounts Receivable, Net
8,017,777
5,166,789
Managed Care Receivables
1,822,199
1,757,809
Contracts and Grants Receivables
1,496,906
2,244,897
Other Receivables
3,892,778
2,109,870
Investments
1,331,963

—

Prepaid Expenses & Other Assets
1,549,726
1,737,151
Total Current Assets
23,788,610
33,568,235
Total Property & Equipment
25,560,175
27,269,082
457(b) Plan Participant Assets
1,628,829
1,334,157
Other Assets
765,995
731,395
Total Assets
51,743,609
62,902,869
Liabilities and Net Assets

Current Liabilities
14,410,792
30,508,051
Long-term Liabilities
6,418,699
6,473,186
Total Liabilities
20,829,491
36,981,237
Net Assets
Unrestricted
29,051,260
3,778,538
Temporarily Restricted
1,862,858
2,143,094
Total Net Assets
30,914,118
25,921,632
Total Liabilities and Net Assets
51,743,609
62,902,869
2017
2016

Revenue And Other Support

Patient Service Revenue
59,716,068
61,175,057
Managed Care Revenue
20,970,065
23,364,598
340B Pharmacy Revenue
22,252,608
19,317,421
Contributions & Grants
21,827,182
23,101,127
Gain on Settlement of Third-Party Liability
6,849,190

—

Other Revenue
2,669,242
2,531,618
Total Revenue and Other Support
134,284,355
129,489,821
Operating Expenses By Function

Program Services
100,125,968
94,441,139
Management and General
29,165,901
27,565,779
Total Operating Expenses
129,291,869
122,006,918
Change in Net Assets*
4,992,486
7,482,903
Hover over charts for more detail.
Education opens doors to success. I am honored, and I thank ACCESS for giving me this opportunity to be able to pursue my educational goals."
A total of
0

Employees Awarded Educational Scholarships • $

0

awarded to date
ACCESS Board of Directors
To assure quality and responsiveness to community health needs, more than half of Access Community Health Network's Board of Directors are patients. The asterisk (*) identifies patient representatives.
Chair Emeritus

Bena Sullivan*

Chair

Donna Simmons*

Vice Chair

Thomas P. FitzGibbon, Jr.*

Treasurer

Terry Brown

Secretary

Perla Herrera*
Members

Patti Bobb
Charles DeShazer, M.D.
Sharon Gibson*
Lilia Gonzalez*
Ryan Hart*
Denise Kitchen
Daniella Levitt
Miriam Mobley-Smith
Pete McNerney
Erick Osorio*
Virginia Oviedo
Eve Salazar*
Erin Starkey, L.C.S.W.*
Liz Vazquez*
ACCESS Senior Leadership Team
Donna Thompson, R.N., M.S.

Chief Executive Officer

Jairo Mejia, M.D.

Chief Medical Officer

Ann Lundy, R.N., B.S.N., M.B.A.

Chief Operating Officer

Mahomed Ouedraogo, B.S., C.P.A.

Chief Financial Officer and Interim Chief Information Officer

Etta Ish Henderson, B.A., M.P.H.

Chief Compliance Officer

Eleva Riley, M.A.

Vice President of Human Resources

Cristina Sotelino

Vice President of Communications and Community Engagement

Tariq Butt, M.D.

Vice President of Health Affairs
FY'17 Private Grantors
ACCESS extends its appreciation to the many donors who partner to provide health care services for the underserved members of our community. Every gift plays an integral role in the success of our organization's mission. ACCESS thanks the following corporations, foundations and organizations for their support in FY'17 (July 1, 2016 – June 30, 2017).
$100,000 or more
$50,000 - $99,999
$25,000 - $49,999
$10,000 - $24,999
$5,000 - $9,999
FY '17-'19
ACCESS Community
Health Network
Strategic Plan
Patient Engagement
ACCESS is the health care home of choice and is committed to creating an experience at all points of care in partnership with patients to manage their total health.
Strategic Partnerships
ACCESS has an integrated network of partners with high quality services and data to address the medical, behavioral, social and economic factors that have the greatest impact on health outcomes and total cost of care.
Financial Future
ACCESS has a strong business model, which leverages its financial strength and assets to invest in workforce, technology, integrated systems and infrastructure to support growth and transform care.
Workforce Engagement
ACCESS has a culture that develops, recognizes and rewards our diverse workforce in an environment that promotes teamwork, communication and transparency.
Leadership In Community Health
ACCESS is an advocate for health equity, partnering to develop best practices in community health and share solutions to improve population health outcomes.