About ACCESS
For more than 30 years, ACCESS has been on the frontlines of community-based health care working to address racial and ethnic disparities and improve health equity in some of the most vulnerable communities across the Chicagoland area.
Founded in 1991 to provide primary and preventive care services in targeted areas on Chicago's South and West sides with high levels of poverty and poor health outcomes, ACCESS has grown into a diverse network of 35 health centers that serves more than 170,000 patients each year across Chicago and suburban Cook and DuPage counties.
As the nation's sixth largest network of federally qualified health centers, ACCESS continues to innovate and evolve its care delivery model to address the total health needs of our patients. By taking a comprehensive, integrated approach to our medical practices, ACCESS is able to bring together the right services and resources at the right time to support our patient's overall health and wellness.
We believe that to successfully improve our patients' health outcomes, we must be able to address any social determinants of health (i.e., food, transportation, housing) that may be negatively impacting their ability to have a healthy quality of life. Whether it's food assistance to ensure a diabetic patient in need has access to healthy, fresh food or providing free transportation to a single mom with three kids trying to ensure her family stays up-to-date with their school physicals, we strive to remove any barriers that may be impacting their ability to live a healthy, happy life.
Recognized as a Patient-Centered Medical Home, ACCESS is also focused on improving our patients' overall experience. From making racial justice and health equity a strategic priority both within and outside our walls to educating our staff on how to become a trauma-informed practice, we want all of our health centers to be trusted, safe spaces where our patients can feel comfortable and properly cared for. Many of our care team members live and work in the communities we serve and understand our patients' cultural and linguistic needs. By understanding the unique needs of each community we serve, we can successfully support our patients and create healthier communities.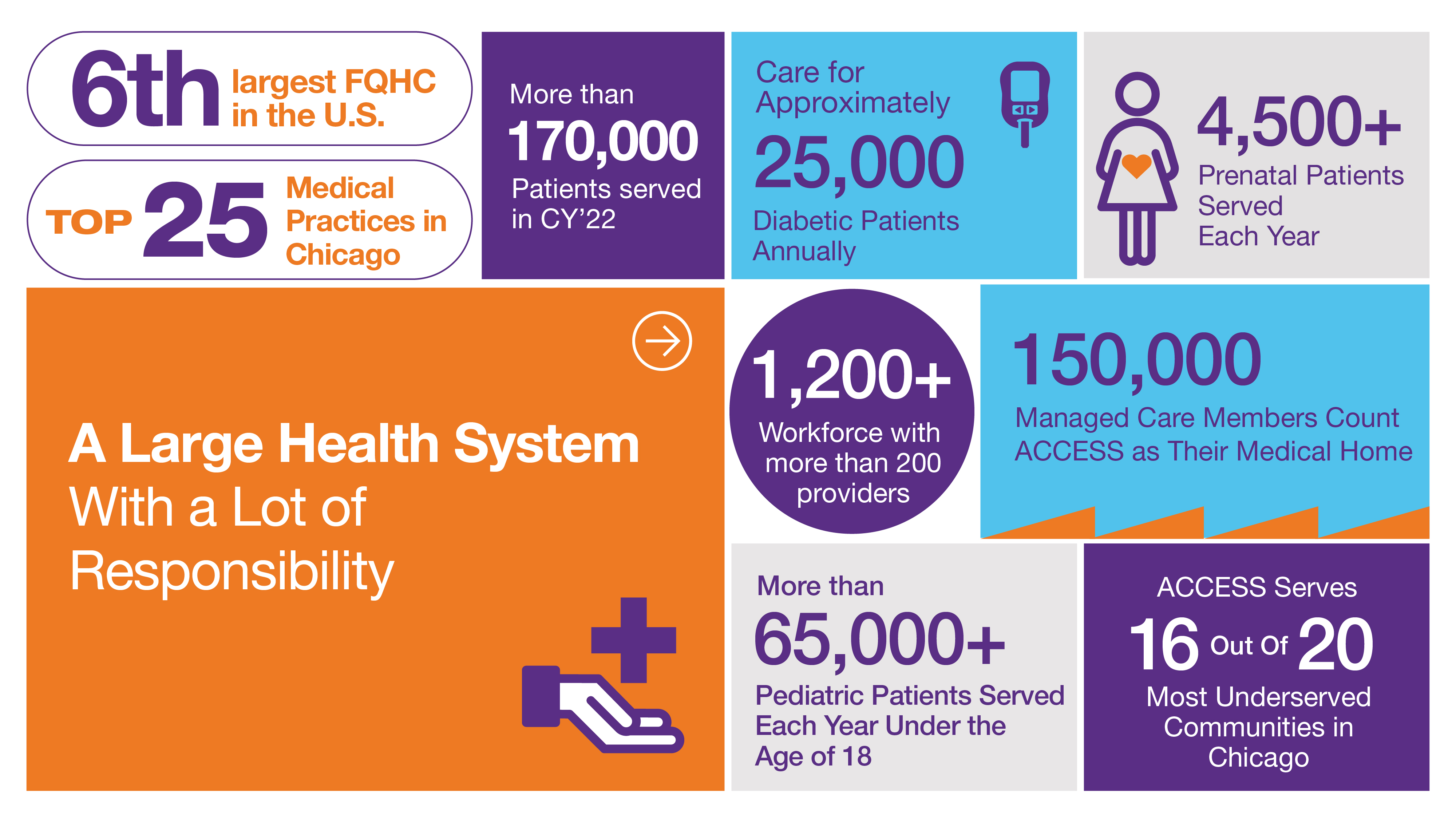 ACCESS CY'21 Annual Report
ACCESS' dedicated and resilient workforce supported our vulnerable communities throughout each wave of the COVID pandemic. Learn more in ACCESS' most recent annual report by clicking the button below. For past annual reports click here.
Click Here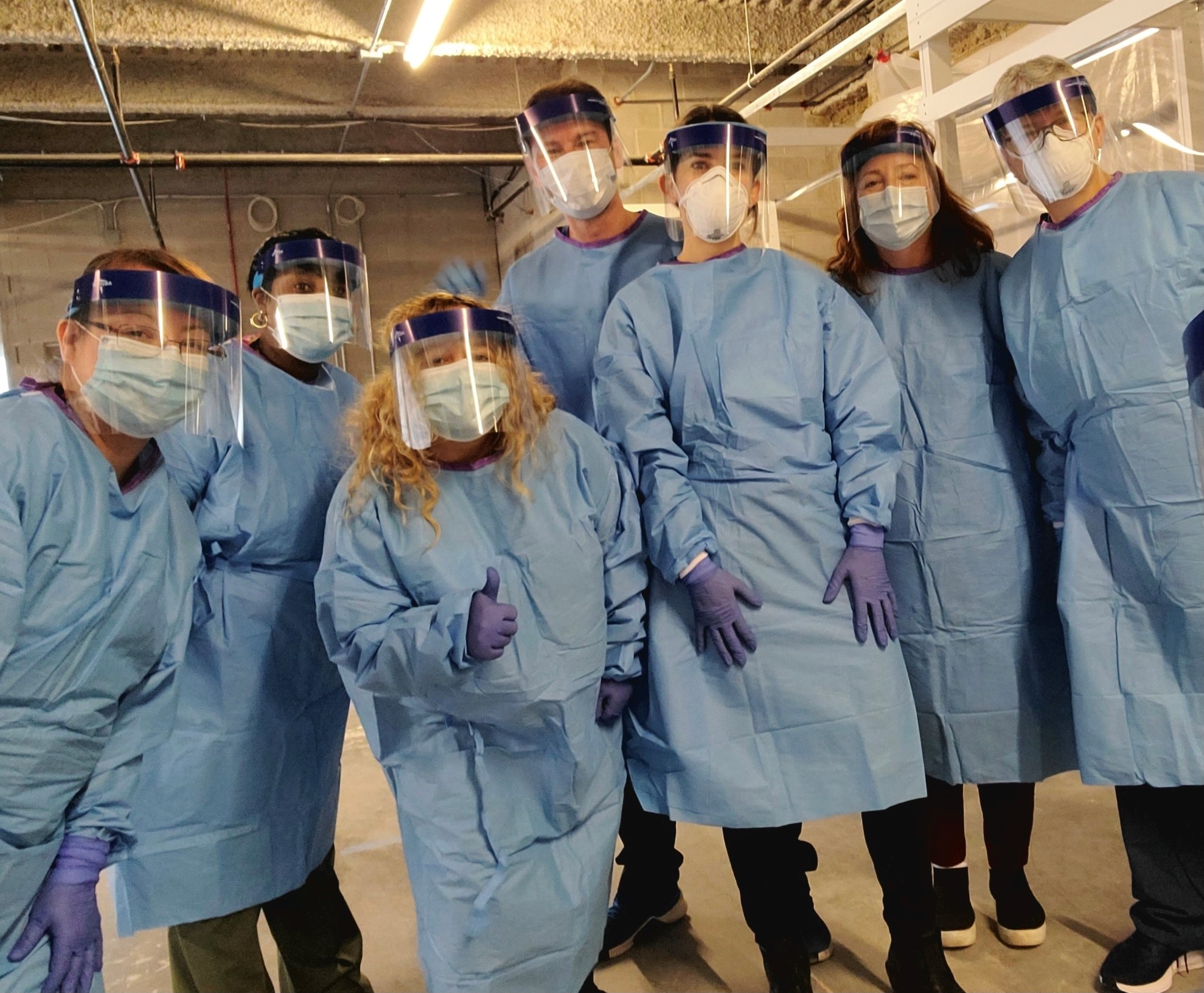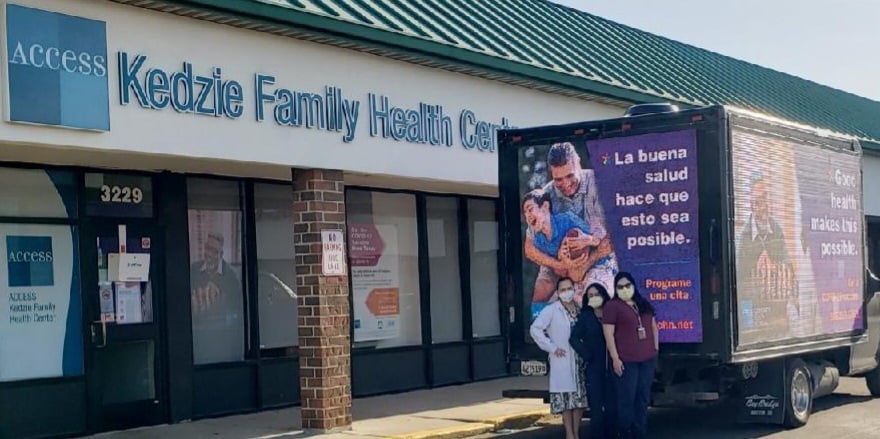 ACCESS CY'20-CY'23 Strategic Plan
Check out ACCESS' current strategic plan, which serves as our roadmap for aligning our mission and our business priorities as an organization.
Click Here