ACCESS' Journey to Becoming A Patient-Centered Medical Home
October 21, 2015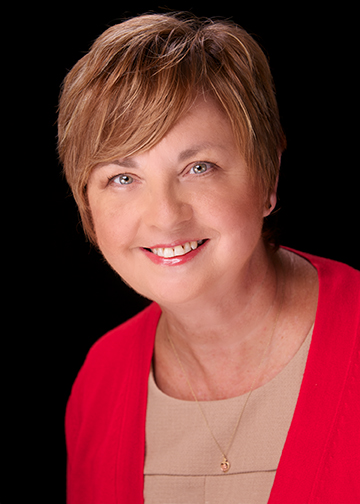 More and more, the health care industry is shifting to a more patient-centered care model. At Access Community Health Network (ACCESS), we chose the patient-centered medical home (PCMH) model because we wanted to be the medical home of choice for our patients and wanted to revolutionize how we deliver care and, ultimately, improve patient outcomes.
Patients now have more choice than ever before and now, more than ever, we need to not only meet their needs, we need to put their voice first:
Does my doctor really know me? Does he or she actively listen and look at my total health?
Do I have the support of the care team to help address all my health concerns, even beyond primary care needs?
Can I contact my provider whenever I need to?
Can I get in when it's convenient for me?​
We started our PCMH journey in 2012 after better understanding what this would mean for our patients. As a very nimble, mission-driven organization that actively embraces change head-on, our leadership team and Board of Directors quickly decided it was the best decision for our patients and ACCESS. Our first charge was to work to become PCMH-certified by the National Committee for Quality Assurance.
This June, I am proud to say that all our eligible ACCESS health centers received Level 3 PCMH recognition – the highest level of achievement possible. Achieving Level 3 status wasn't easy. So, how did we get there?​
We began with an in-depth assessment and comparison of the components of the patient-centered medical home model against our existing system to see where we needed adjustments. We then looked at the six components of the PCMH model:
Care Coordination
Electronic Medical Records
Same Day Appointments
Improved Ability to Track Patient Information
After-hours Coverage
Enhanced Access to Doctors​
Care Coordination
Care coordination might be considered the most important of these components, as we needed to better integrate the services of the front desk, physicians, behavioral health consultants, specialists, and HIV and risk and prevention team, among others, to provide comprehensive, wraparound services for our patients.
We know that ACCESS is a standalone ambulatory care system, but we have 14 hospital partnerships. Our patients are situated in a 1,700‑square‑mile footprint and go to a number of different places to receive care beyond our health center walls. And that can be confusing for both our patients and our dedicated care teams.
However, we have improved communications among our doctors, staff, patients and other health care providers to ensure that our patients get what they need, understand what's happening and, most importantly, capture that information back into our system. The goal is to ensure that all patients, whether they were in the South suburbs of Chicago or in DuPage County, had the same patient experience.
Electronic Medical Records
Moving to the PCMH model uncovered our need for reliable technology that made the process seamless for our patients. Luckily, we had just begun our electronic health record (EHR) journey with Epic. Now, more than ever, there's more transparency of data, and patients have access to their health data and physicians 24/7 through myACCESSHEALTH, our patient portal.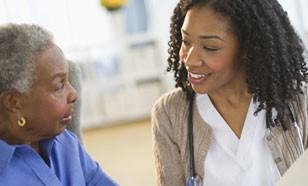 Same Day Appointments
In addition to patients now being more likely to get an appointment the same day they call, patient wait times have drastically been reduced. We now better manage our no-show rates, and can be more flexible in getting patients in when they want.
Improved Ability to Track Patient Information
Our Epic system saves our teams time by doing all the calculations about wait times, appointments and outcomes for us. We continually analyze this data and look for ways to continue to improve the patient experience. There are so many tools that we can leverage in Epic, it's really just the beginning.
After Hours Coverage
We have expanded hours at our health centers to better meet the needs of our patient population. For some sites, that means taking patients as early as 7:00 a.m. and as late as 8:00 p.m. We also continue to look at ways to expand our weekend hours to provide better convenient care options for patients that have routinely ended up in E.R. because our health centers were not open.
Enhanced Access to Doctors
Through our care coordination model, we are progressing toward enhancing the provider's time with patients and offering the support they need through our care team approach.
Through our myACCESSHEALTH patient portal, patients can also contact their providers 24/7. ​​
While it is unusual for an organization of our size to achieve Level 3 PCMH recognition, it is not impossible. My advice for any health systems that are looking to adopt the PCMH model is simple. It is important that you have alignment across the organization, from the health center receptionists to your CEO, to embrace this change and always keep the patient at the forefront every step of the way – from new processes and procedures to facility planning to scheduling. It all must revolve around the needs of your patients.