Face Mask Rules in Chicago – Who Needs to Wear a Mask?
June 3, 2020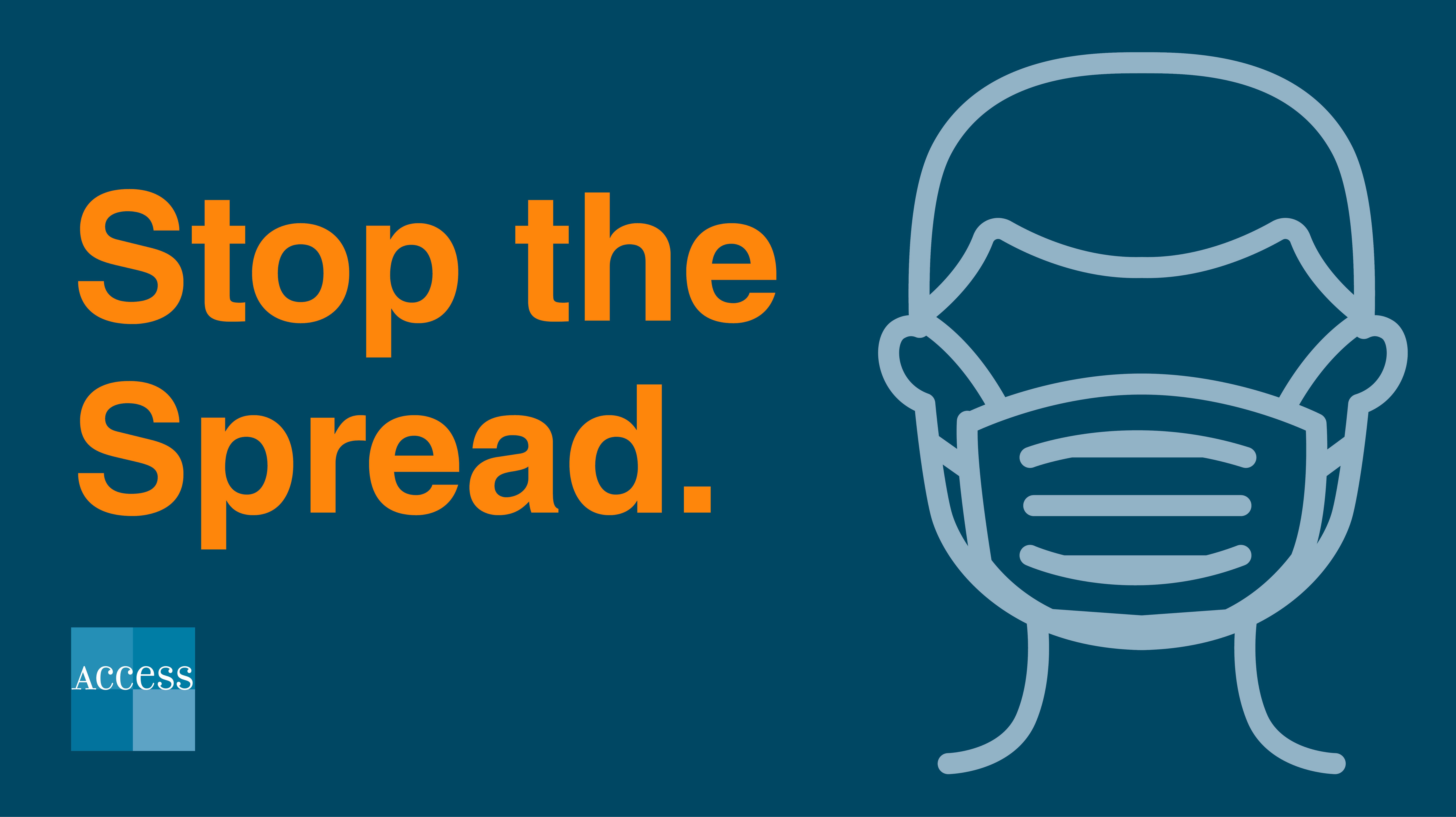 As we enter 'Phase 3 - Recovery' of Illinois' COVID-19 response plan, we must continue to protect ourselves and those around us. While the overall rate of infection and testing may begin to decline, we must continue to be vigilant and follow city and state guidances. A key requirement for protection is wearing a face covering while in any public place. By diligently covering our faces and maintaining social distancing practices, we can help slow the spread of COVID-19.
Who needs to wear a face covering in Chicago?
Everyone over the age of 2 should wear a face covering, or face mask, especially in areas where social distancing is hard to maintain like grocery stores, pharmacies and health centers. People can spread the virus even before they start showing signs or COVID-19 symptoms.
Why are face coverings important?
Wearing a face covering not only protects you, but everyone around you. COVID-19 is spread mainly person-to-person through respiratory droplets when an infected person coughs, sneezes, or talks. A cloth mask or any type of face covering can help reduce transmission and slow the spread.
What type of masks are required in Chicago?
Per CDC guidance, surgical masks and N-95 respirators should be reserved for health care workers and other medical first responders. Homemade cloth face coverings can be made inexpensively with common household items such as scarves, bandanas and shirts.
TIPS:
Check out this helpful video tutorial to make a sew or no-sew mask at home
If you don't want to make or buy a mask, follow your local elected officials or community organizations on social media for announcements on free mask distribution events.
To learn more about Illinois' COVID-19 Phased Response plan, click here
To learn more about Chicago's COVID-19 Phased Reopening Plan, click here
About Access Community Health Network
ACCESS health centers remain open and committed to supporting patients with all their health care needs during the Coronavirus (COVID-19) pandemic, including COVID-19 testing and telehealth services for all non-urgent appointments. For the safety and health of both patients and workforce, we are practicing social distancing in waiting rooms and requiring mask usage at all our sites. If you are interested in a COVID-19 test, new telehealth appointment or in-person appointment, please call us at 1.866.267.2353 or learn more here.