ACCESS Holds Free Summer Community Health Fairs
May 20, 2018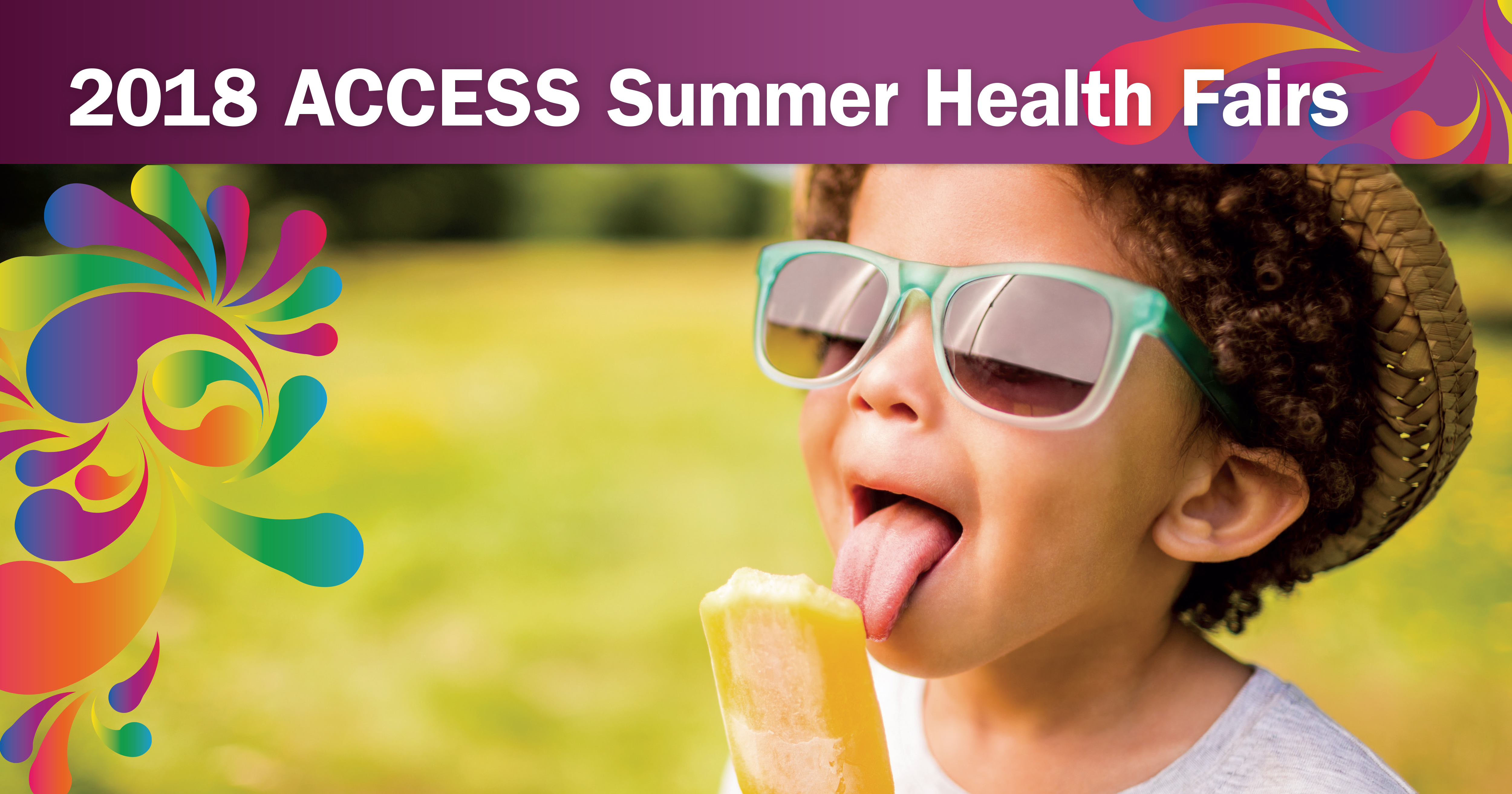 Access Community Health Network (ACCESS) announces its 2018 schedule of Summer Community Health Fairs to be held throughout the Chicago area at various ACCESS health center sites.
We invite community members to join us for a bit of fun, food and entertainment, while learning more about community resources. Parents are invited to come out and get a head start for the upcoming school year with required back-to-school physicals for students. Children will receive free school supplies (while quantities last).
Adults can also receive free health screenings and referrals to ACCESS providers. Community members can also receive information about ACCESS' treatment and support services for substance use disorders. ACCESS benefit specialists will also be on hand to assist with any Medicaid or SNAP enrollment requests.
The following is a list of the health fairs:
DATE

TIME

NAME

LOCATION

PHONE NUMBER

Saturday, July 7

11:00 a.m. - 3:00 p.m.

ACCESS Madison Family Health Center

3800 W. Madison St.

(Across the street in Garfield Park)

773.826.6600

Saturday, July 14

10:00 a.m. - 2:00 p.m.

ACCESS Austin Family Health Center

4909 W. Division St.

773.364.4600

Saturday, July 21

11:00 a.m. -l 3:00 p.m.

ACCESS Ashland Family Health Center

5159 S. Ashland Ave.

773.434.9216

Saturday, July 28

10:00 a.m. - 2:00 p.m.

ACCESS Blue Island Family Health Center

13000 Maple Ave., Blue Island, IL

708.385.6100

Saturday, Aug. 4

10:00 a.m. - 2:00 p.m.

ACCESS Brandon Family Health Center

2822 E. 83rd St

773.721.7600

Saturday, Aug. 18

10:00 a.m. - 2:00 p.m.

ACCESS Grand Boulevard Health and Specialty Center

5401 S. Wentworth Ave.

773.288.6900

Saturday, Sept. 8

10:00 a.m. - 2:00 p.m.

ACCESS Booker Family Health Center

654 E. 47th St

773.624.4800
For more information about the ACCESS' 2018 Summer Community Health Fairs, and eligibility requirements for the school physicals, please call the specific ACCESS health center.
About Access Community Health Network
Designated as a Level 3 patient-centered medical home by the National Committee for Quality Assurance (NCQA), ACCESS offers patient-centered, preventive and primary care services to more than 183,000 patients annually. Through its investment in technology to further improve patient care and engagement, ACCESS has also been recognized by HIMMS at Stage 6 for its adoption of its electronic health record. With 36 Joint Commission-accredited community health centers located throughout Chicago and the surrounding suburbs, ACCESS is also one of the largest networks of community health centers in the nation. For more information, visit www.achn.net.