Access Community Health Network Unveils New Mural in South Lawndale Community
Beautification project engages local ACCESS patients and community residents.
June 16, 2023
Access Community Health Network (ACCESS) unveiled a new community mural today on the east wall of ACCESS Westside Family Health Center, located at 3752 W. 16th Street Chicago, IL 60623. This new art commission is part of a larger community art initiative focused on beautifying the neighborhoods where ACCESS health centers are located to reflect the culture of their surrounding communities. ACCESS believes in the humanizing and healing powers of art and wants to support local artists in bringing art to our most underinvested communities and make art more accessible to all. The ACCESS Westside mural is the first art installment of a larger initiative, with the goal of bringing public art to every region that ACCESS serves.
Through an extensive search process, local artist Miguel A. Del Real was selected as the muralist for the ACCESS Westside art project due to his personal connection to the Lawndale community and strong work in cultural inclusion. "As a lifelong resident of Chicago, and native of the Little Village/South Lawndale neighborhoods, I have a strong connection and desire for collaboration in the community – from cultural roots and artistic expression, family and friendship ties, to educational, professional and other creative outlets," said Del Real.
With Del Real's leadership, ACCESS brought in ACCESS Westside's manager and the center's care team and patients, as well as community partners and local businesses, to provide vital feedback on themes, colors, and words that represent the community. Through this collaborative process, key topics were highlighted in the mural's theme and design.
ACCESS Westside manager Tori Coleman was excited to engage our patients and staff about the issues that are important to them. "Our patients and staff often talk about how concerned they are about the safety of their families. This mural is a great representation of the unity and love that this community provides," said Coleman.
Del Real also brought in additional aspects to the mural to highlight the history of the area including the Dr. King Legacy Apartments and a hope for the future, represented by children playing. "Through this art commission, ACCESS is proud to honor the history of the Lawndale community, while providing hope for the future," said ACCESS CEO Donna Thompson. "By reflecting the people, places, and cultures of the communities into our work both within and beyond our walls, ACCESS health centers can be trusted, safe spaces where our patients can feel comfortable and a true sense of belonging."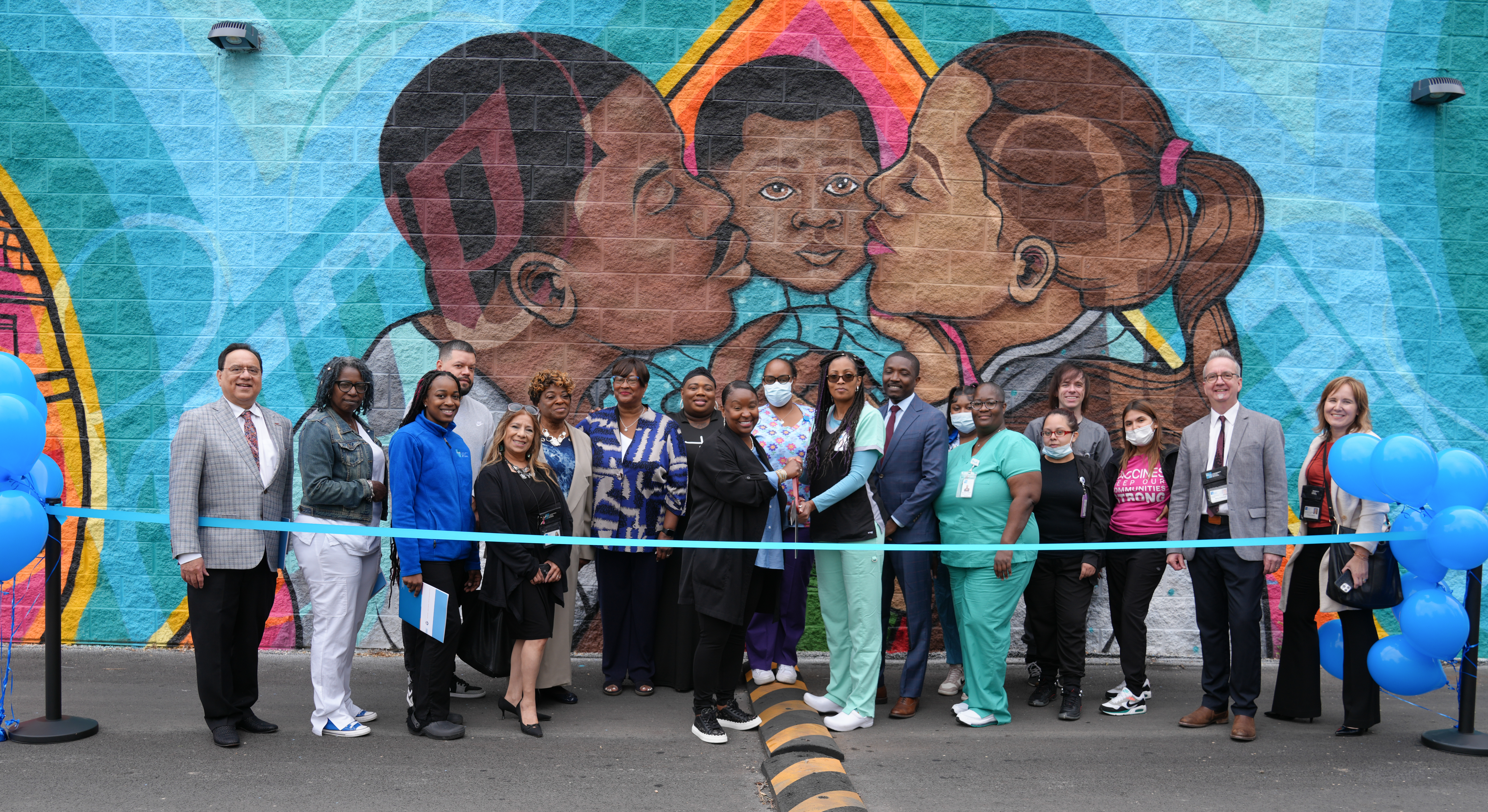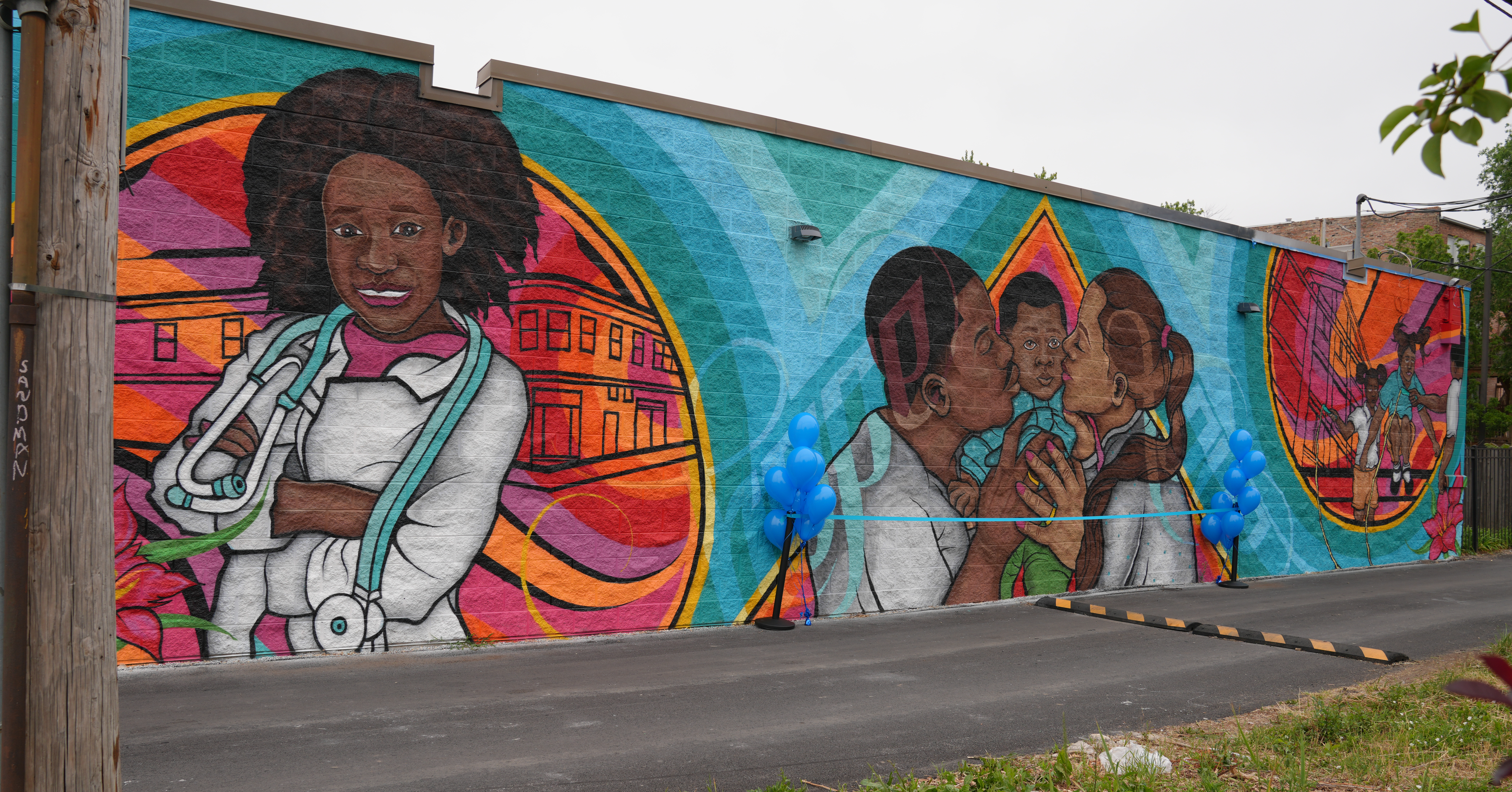 About the Artist
Artist Miguel A. Del Real illustrates intricate line work contrasted with colorful accents and original designs influenced by calligraphy and indigenous patterns. The signature Del Real style uses depth and layers to show conceptual imagery, line precision, and unique color combinations. As a lifelong native of Chicago, Del Real finds inspiration from diverse cultural design motifs and the global art scene. With a Bachelor of Fine Art from Northeastern Illinois University and experience as an educator, Del Real has worked in both public art installations and fine art exhibitions. The overall intention behind his body of work is authentic, creative expression through unconfined design motifs.
About Access Community Health Network (ACCESS)
ACCESS offers patient-centered, preventive, and primary care services to more than 170,000 patients annually throughout Chicago and suburban Cook and DuPage counties. As the nation's sixth largest network of federally qualified health centers, ACCESS continues to innovate and evolve its care delivery model to address the total health needs of our patients. Recognized as a Patient-Centered Medical Home, ACCESS is also focused on improving our patients' overall experience. For more information, visit: www.achn.net.
CONTACT:
Martha Heitman at 312.526.2055.