Access Community Health Network Names New Chief Medical Officer
By Elaine Hegwood Bowen, M.S.J., ACCESS Media Relations Specialist
March 29, 2016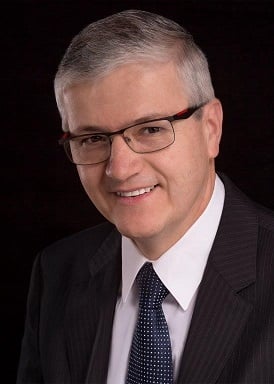 Jairo Mejia, M.D., FACP, has been named Chief Medical Officer for Access Community Health Network, one of the nation's largest networks of federally qualified health centers. Dr. Mejia has been with ACCESS for more than 10 years, and previously served as a Regional Medical Director, which included oversight of health centers in Cook and DuPage counties.
Dr. Mejia joined ACCESS as an internist in 2005, and after just two years, he was promoted to Regional Medical Director and has led his regions in being strong adopters of our electronic health record and practice management systems.
"As I have selected senior leaders for each of our critical service areas, it has been very important for me to find the best candidate that has both the right skillsets and a deep understanding of our culture, mission and vision," said ACCESS CEO Donna Thompson. "Dr. Mejia has been a strong internal champion for new adoption around our most critical growth initiatives, including our recent recognition as a Level 3 Patient Centered Medical Home (PCMH) by the National Committee for Quality Assurance."
"I chose to specialize in internal medicine, because I enjoy working with patients and supporting them through life changes to help them be at their optimal health," Dr. Mejia said.
This appointment affords Dr. Mejia the opportunity to serve ACCESS' more than 176,000 patients on a larger scale. "I can work on strategies to make a difference for the patients who call ACCESS their primary care medical home," Dr. Mejia said. "I have the honor of knowing first-hand about the struggles that some of our patients face from battling obesity to managing chronic health conditions."
Dr. Mejia has held previous academic positions that include Clinical Preceptor at Midwestern University; Assistant Professor of Medicine, Rosalind Franklin University of Medicine and Science; and Associate Professor at University of Cauca Medical School in Colombia, South America.
A member of the American Medical Association and Alpha Omega Alpha, Dr. Mejia is board certified by the American Board of Internal Medicine. He is also a member of the American College of Physicians, American Diabetes Association, American College of Healthcare Executives and the American Association for Physician Leadership.
Dr. Mejia received his medical degree in his native country of Colombia and completed residencies in Colombia, at Mount Sinai Hospital and at the Rosalind Franklin University of Medicine and Science.
He is married with two adult sons and enjoys painting, hiking and music, among other interests.
About Access Community Health Network
Designated as a Level 3 patient-centered medical home by the National Committee for Quality Assurance (NCQA), ACCESS offers patient-centered, preventive and primary care services to more than 176,000 patients annually. Through its investment in technology to further improve patient care and engagement, ACCESS has also been recognized by HIMMS at Stage 6 for its adoption of its electronic health record. With 36 Joint Commission-accredited community health centers located throughout Chicago and the surrounding suburbs, ACCESS is also one of the largest networks of community health centers in the nation. For more information, visit: www.achn.net.