ACCESS Extends Services in Chicago's Austin Community
July 14, 2016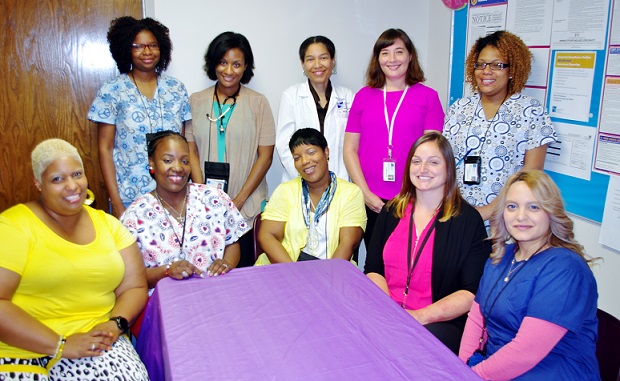 Access Community Health Network's (ACCESS) new health center in Chicago's Austin community is a full-service health center that provides comprehensive health care services, including primary care, family medicine, immunizations and school physicals, and behavioral health.
As a leader in community-based health care, the ACCESS Austin Family Health Center, which is located at 4909 W. Division St., is committed to serving the Austin community, whose residents have been medically underserved and who also represent several health indicators that are more than double the national rate. The patient-centered medical home model adapted by ACCESS uses a coordinated care team approach to achieve the best health outcomes for patients and addresses issues of maternal child health, chronic disease and preventive health care, among others.
Also among the services offered is the Suboxone (Buprenorphine) treatment program that provides patients with a safe and effective way—using standardized procedures and methods—to treat opiate addiction by reducing or removing withdrawal symptoms. This improves the patient's chances of leading a normal life without drug dependency.
The health care team at ACCESS Austin consists of three medical providers, including family practice, pediatrics and OB-GYN services. At full capacity, the site will increase access to care for more than 4,400 new patients annually, including adults and children.
Patients are also linked with other community and social service organizations, such as Austin Coming Together (ACT). ACT's Director of Programs and Development Andrew Born recognizes the benefit of having available health care resources in the area. "Having ACCESS in the community is critical. Many low-income residents of Austin have barriers to traveling outside of their immediate neighborhood," said Born. "This new location increases access to health care services for many of the families in our community."
ACT, which was formed in 2010, works to increase the collective impact of member organizations on education and economic development outcomes in the Austin community. This is accomplished by convening strategic planning meetings between organizations, facilitating collaborative initiatives, helping members engage the community through outreach and dynamic events, and measuring the collective impact by tracking critical outcomes.
ACCESS is also a member of ACT's steering committee, which gives the health center an opportunity to be more closely involved in helping the community. "This membership allows us to see firsthand what some of the needs are and to respond accordingly within ACCESS Austin," said Shari McKinley, ACCESS' Community Engagement Supervisor.
As more people seek out quality, affordable primary health care services, ACCESS Austin is ready to meet those needs. "ACCESS is helping patients who may have been without health care services for a while to receive the best health care as efficiently as possible," said ACCESS' Chief Medical Officer Jairo Mejia, M.D.
Health center hours are Monday through Friday, from 9 a.m. until 6 p.m. For more information, call 773.364.4600.
About Access Community Health Network
Designated as a Level 3 patient-centered medical home by the National Committee for Quality Assurance (NCQA), ACCESS offers patient-centered, preventive and primary care services to more than 180,000 patients annually. Through its investment in technology to further improve patient care and engagement, ACCESS has also been recognized by HIMMS at Stage 6 for its adoption of its electronic health record. With 36 Joint Commission-accredited community health centers located throughout Chicago and the surrounding suburbs, ACCESS is also one of the largest networks of community health centers in the nation. For more information, visit: www.achn.net.