ACCESS Educates Community on Colon Cancer
March 7, 2017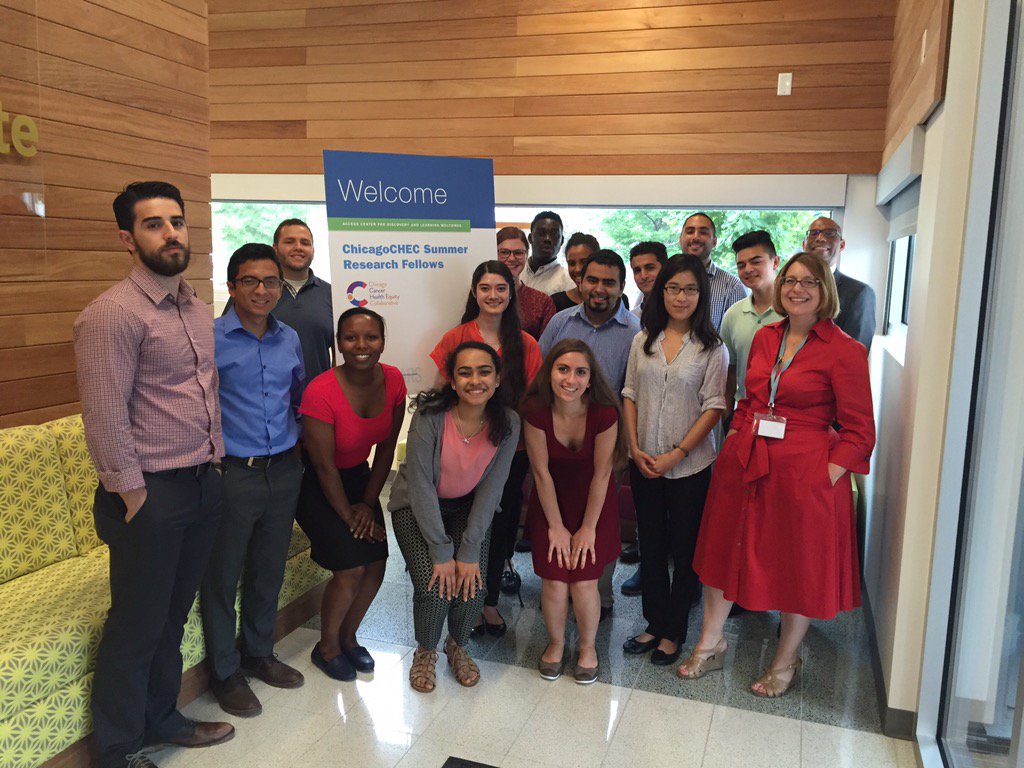 Access Community Health Network (ACCESS) is working to help educate community members about colorectal cancer, which is commonly known as colon cancer.
Colon cancer is one of the leading cancers in the United States. It is treatable if found early, yet too few people are getting screened. Know the truth about this disease.
Join us for a special event with leading experts and advocatesto help you learn about your risks, why screening matters, when screening is right for you and how to take important steps toward prevention. The symposium will be held on Wednesday, March 15, from 1:00 p.m. until 3:30 p.m., at the ACCESS Center for Discovery and Learning, which is located at 5139 S. Ashland Ave.
A panel discussion will be moderated by Marlene Smith, RN, ACCESS Director of Quality and Patient Safety.
Guest speakers include:
Alana Biggers, MD, MPH, FACP, Assistant Professor of Clinical Medicine at University of Illinois at Chicago.

Sandra Gomez-Perez, PhD, RD, LDN, Assistant Professor of Clinical Nutrition at the College of Health Sciences, Rush University.

Lauren Miller, who is a Stage IV colorectal cancer survivor and a member of the Blue Hat Foundation, Inc.
There will be an instructor-led fitness activity that offers simple, senior-friendly techniques to improve flexibility, balance and energy.
There will also be:
Free healthy treats including a make-your-own salad station

Tips and meal plans for healthier eating

Latest resources on colon cancer and how to talk with families and friends

Referrals and options for health screenings

Local community resources

Free giveaways
To register to attend, call Shawn Foster,The Center's Manager of Operations and Programs at 773.247.2435 or via email at Shawn.Foster@achn.net.
The ACCESS Center for Discovery and Learning – the first-ever National Institutes of Health (NIH)-funded research center for a federally-qualified health center network – focuses on research that engages the community and helps reduce racial and ethnic disparities in health care.
ACCESS is one of only a few non-academic organizations to receive one of NIH's community-based research grants. ACCESS' goal is to build partnerships in the community and help educate people about the need to be active participants in their own health care. ACCESS and its partners will focus on studies that are important to ACCESS' patients and surrounding communities.
This event is supported through a generous donation from the Hospira Foundation. The Hospira Foundation was the philanthropic affiliate of Hospira, Inc. Hospira, Inc. was acquired by Pfizer Inc. in September of 2015.
About Access Community Health Network:
Designated as a Level 3 patient-centered medical home by the National Committee for Quality Assurance (NCQA), ACCESS offers patient-centered, preventive and primary care services to more than 180,000 patients annually. Through its investment in technology to further improve patient care and engagement, ACCESS has also been recognized by HIMMS at Stage 6 for its adoption of its electronic health record. With 36 Joint Commission-accredited community health centers located throughout Chicago and the surrounding suburbs, ACCESS is also one of the largest networks of community health centers in the nation. For more information, visit: www.achn.net.