National Nurses Week 2016 – May 6 to May 12
By Elaine Hegwood Bowen, M.S.J., ACCESS Media Relations Specialist
May 9, 2016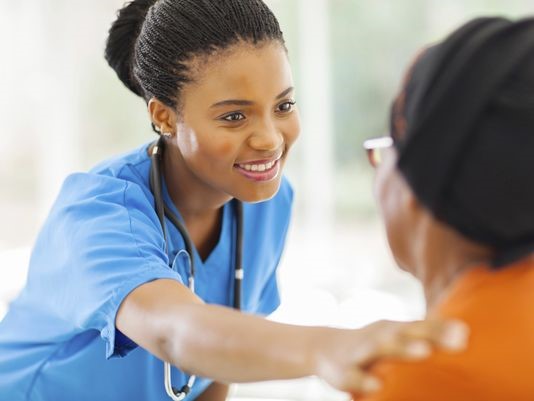 The American Nurses Association is celebrating National Nurses Week from May 6 to May 12, 2016.
May 6 was the original date of the ANA's "National Nurses Day" and the National Recognition Day for Nurses declared by President Ronald Reagan, while May 12 is the birthday of Florence Nightingale, widely recognized as the founder of modern nursing.
Recognizing Nurses
Nurses play a critical role in health care. They provide support for both doctors and patients, allowing health centers and hospitals to function smoothly and effectively. Nurses are the face of compassionate care for patients, and are increasingly responsible for the administration of medical tests and treatments as well. ​
Anyone who has been a patient at a hospital or health center has probably been under the care or attention of a nurse. Registered nurses (RNs) and other specialty nurses are responsible for familiar tasks like taking patient histories, performing physical exams, administering medicines and treatments, performing palliative care, and coordinating care with other health care professionals.
In keeping with this year's theme of "safety," ACCESS is committed to insuring that nurses throughout our network provide safe and quality health care to our patients during all interactions.
In practice, most of your dealings at a hospital or health center will probably be with nurses and support staff, rather than with doctors!
At ACCESS, nurses are a key component of our patient-centered care team. This National Nurses Week, we are proud to recognize our nurses and nurses across the world for all their hard work.​