Access Community Health Network Names New Chief Executive Officer
Largest Medicaid Provider in Illinois Names Successor to Begin Next Chapter
July 6, 2023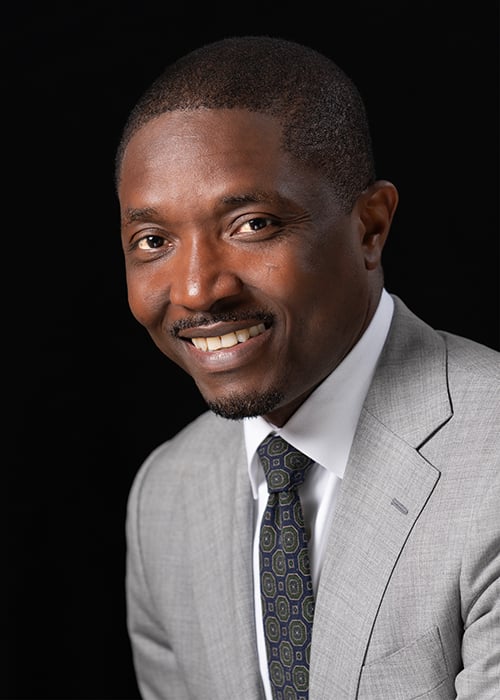 Mahomed Ouedraogo, B.S., C.P.A., CHCIO, has been named the next Chief Executive Officer for Access Community Health Network (ACCESS), one of the nation's largest networks of federally qualified health centers and the largest Medicaid provider in Illinois.
Over the past year, ACCESS' Board of Directors has conducted an extensive, nationwide search for ACCESS' next Chief Executive Officer following the retirement of longtime CEO Donna Thompson. Mr. Ouedraogo's appointment as CEO began on July 1, 2023.
"Throughout the process, our primary focus was to secure the right leadership that will embrace ACCESS' diversity, engage our workforce and communities with integrity, and continue to invest in our patient-centered approach to care," said ACCESS Board Chair Thomas P. FitzGibbon. "The ACCESS Board of Directors is confident Mahomed Ouedraogo is the right choice to take ACCESS into this next exciting chapter and continue the great work of our retiring CEO Donna Thompson, whose dedicated service and voice will leave an everlasting impact on the communities we proudly serve."
Mr. Ouedraogo joined ACCESS in 2006 and has served as ACCESS' Chief Financial Officer for eleven years while seeing ACCESS through some of its most challenging financial years. For the past eight years, he has also taken on the additional role of serving as ACCESS' Chief Information Officer. He has more than 20 years of strategic leadership and extensive fiscal management, technology expertise, and value-based care management experience.
During his announcement to staff, Mr. Ouedraogo said, "The health care landscape is evolving at an unprecedented pace, and as an organization, we must remain nimble, innovative, and adaptable to thrive in this dynamic environment. Our core values and our mission, which have guided us throughout our journey, will continue to serve as the foundation of our decision-making and actions."
A Certified Public Accountant, Mr. Ouedraogo has a B.S. in Accounting from the University of Ouagadougou in Burkina Faso and a second B.S. in Business and Administration from Chicago State University. He is a member of the American College of Healthcare Executives, the American Institute of Certified Public Accountants, the Illinois Certified Public Accountants Society, and the Healthcare Financial Management Association. He also serves as the Board Treasurer of Bethel New Life and on the Executive Board of Wellness West, one of Illinois' transformation projects focused on improving the West side communities in Chicago, IL.
In 2022, Mr. Ouedraogo was honored as CFO of the Year for Large Not-for-Profit Company by FEI Chicago. Last year, he was also named Association TRENDS' 2022 Philanthropic Organization CFO of the Year, a national award that recognizes and honors nonprofit executives' leadership and vision.
About Access Community Health Network (ACCESS)
ACCESS offers patient-centered, preventive, and primary care services to more than 170,000 patients annually throughout Chicago and suburban Cook and DuPage counties. As the nation's sixth largest network of federally qualified health centers, ACCESS continues to innovate and evolve its care delivery model to address the total health needs of our patients. Recognized as a Patient-Centered Medical Home, ACCESS is also focused on improving our patients' overall experience. For more information, visit: www.achn.net.
Cristina Sotelino
312.310.7154