The Chicago Urban League: "A Strong African-American Community makes a Stronger Chicago"
By Elaine Hegwood Bowen, M.S.J., ACCESS Media Relations Specialist
June 23, 2015
ACCESS is proud to be a partner of the Chicago Urban League, an organization that has opened the doors of opportunity for African-Americans through advocacy, collaboration and innovation. For nearly a century, the Chicago Urban League has helped people find jobs, affordable housing, educational opportunities and grow businesses. It passionately advocates for educational equality, economic development and social justice.
ACCESS is proud to have the Chicago Urban League as a tenant on the ACCESS Ashland Health and Wellness Campus in Englewood alongside fellow ACCESS partner, Walgreens. The League plans to offer job training and support services at this new location, which will be a great benefit to the surrounding community and ACCESS' patients that frequent the ACCESS Ashland Family Health Center, which is also located on the campus.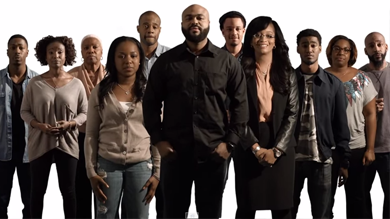 The Chicago Urban League offers a variety of programs and services, including:
Education: prepares middle school through college students to compete in a growing global economy.
Human Capital: offers programs that are designed to cultivate the kind of transformational growth and commitment from individuals that will lead to economic self-sufficiency and improved quality of life.
Entrepreneurship Center: assists African-Americans as they launch, grow and sustain businesses, and provides entrepreneurs with the tools necessary to maximize revenue growth, profitability, job creation and innovation.
Housing Department: provides low-to-moderate income residents with professional housing counseling assistance.
Workforce Development: works to raise African-American employment and income levels through job training and placement services, career exposure, career advancement, seminars, coaching and long-term retention strategies.
Leadership Development: supports the professional and personal development of emerging African-American professionals aged 30 to 45 for leadership roles in private, public and nonprofit organizations and boards of directors.
If you would like to learn more about the Chicago Urban League and the resources it offers, visit its website or call 773.285.5800.