Linda Guzman-Kurani, N.P.
Pediatrics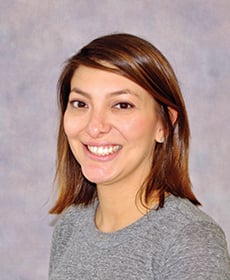 Languages Spoken
English
Spanish
Background
Linda Guzman-Kurani received her Master of Science in Nursing from the University of Illinois at Chicago.
She is licensed by the Pediatric Nursing Certification Board and is a member of the National Association of Pediatric Nurse Practitioners.
In her spare time, Linda enjoys traveling, dancing, swimming and testing her taste buds with new foods.
Linda grew up receiving her primary care through community health, so understands first-hand the impact it can have on a patient. She is dedicated to listening to her patients, advocating for them and providing the best possible patient care.
Linda is fluent in Spanish.
Credentials
Professional Affiliations :