Michelle Dormanen, C.N.M.
Obstetrics and Gynecology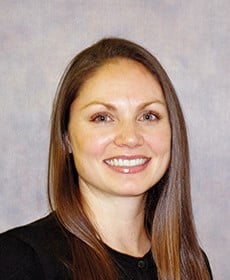 Background
Michelle Dormanen received her Master's Degree from University of Illinois at Chicago. She is certified by the American Midwifery Certification Board and is also a member of the American College of Nurse-Midwives. Michelle strives to provide quality, individualized health care to women of diverse backgrounds to meet their specific needs. As a midwife, Michelle values a woman's right to make informed decisions.
In addition to caring for women throughout pregnancy and childbirth, she offers contraceptive, gynecologic and well-women screening services to women of all ages. Her goal is to support women and families in a way that fosters trust and confidence. Outside of work, Michelle enjoys listening to music, being active and spending time with her son.