Mahomed Ouedraogo, B.S., C.P.A.
Chief Executive Officer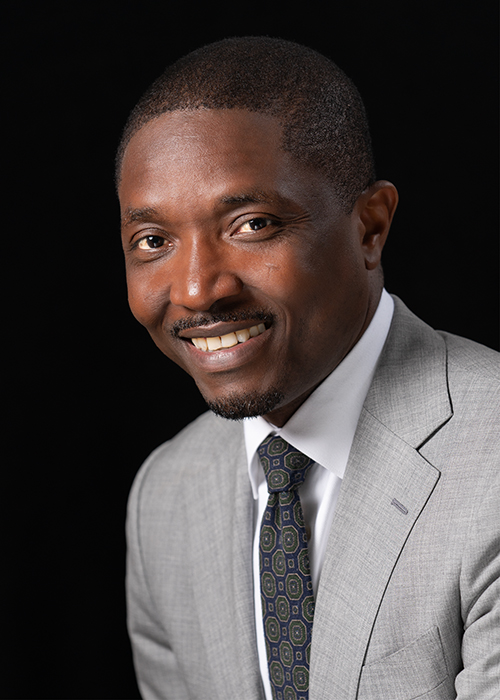 A senior health care executive with more than 20 years of strategic leadership and extensive fiscal management, technology expertise, and value-based care management experience, Mahomed Ouedraogo has had a front row seat to the sweeping changes in health care since the passing of the Affordable Care Act in 2010.
Overseeing both the finances and technology investments of one of the nation's largest networks of federally-qualified health centers (FQHCs) for more than a decade, Mahomed has been deeply involved in ACCESS' long-term strategic business planning initiatives and has helped the organization expertly navigate through one of the most volatile times in America's health care industry. Mahomed has strong qualifications in revenue cycle strategy and oversight, audit planning and completion, budgeting and forecasting, systems technology design and implementation, and risk management.
Prior to ACCESS, Mahomed worked for the accounting firm Benford Brown & Associates, where he managed audit engagements for clients in various industries, including health care, transportation and public services.
Mahomed has a B.S. in Accounting from the University of Ouagadougou in Burkina Faso and a second B.S. in Business and Administration from Chicago State University. He is a Certified Public Accountant; a member of the American College of Healthcare Executives, the American Institute of Certified Public Accountants, the Illinois Certified Public Accountants Society, and the Healthcare Financial Management Association. Mahomed also recently received his Kellogg Executive Scholar Certificate of Professional Achievement in Nonprofit Management from Northwestern University's Kellogg School of Management.
He also serves as the Board Treasurer of Bethel New Life and on the Executive Board of Wellness West, one of Illinois' transformation projects focused on improving the West side communities in Chicago, IL.
In 2022, Mahomed was honored as CFO of the Year for Large Not-for-Profit Company by FEI Chicago. He was also named Association TRENDS' 2022 Philanthropic Organization CFO of the Year, a national award that recognizes and honors nonprofit executives' leadership and vision.