988: New National Suicide Prevention Lifeline Launches
If you or a loved one is contemplating suicide or experiencing emotional distress, help is available. 9-8-8 has been designated as the new phone number that will route all callers in the United States to the National Suicide Prevention Lifeline.
Individuals experiencing a crisis or any other kind of emotional distress including suicide, mental health and/or substance use, can dial 988 for free and confidential support. For concerned family, friends, and caregivers, the lifeline also provides information on how to support their loved ones.
Please note that the current Lifeline phone number (1.800.273.8255) is also still available for people in emotional distress or contemplating suicide.
988 vs. 911: Who Should I Call?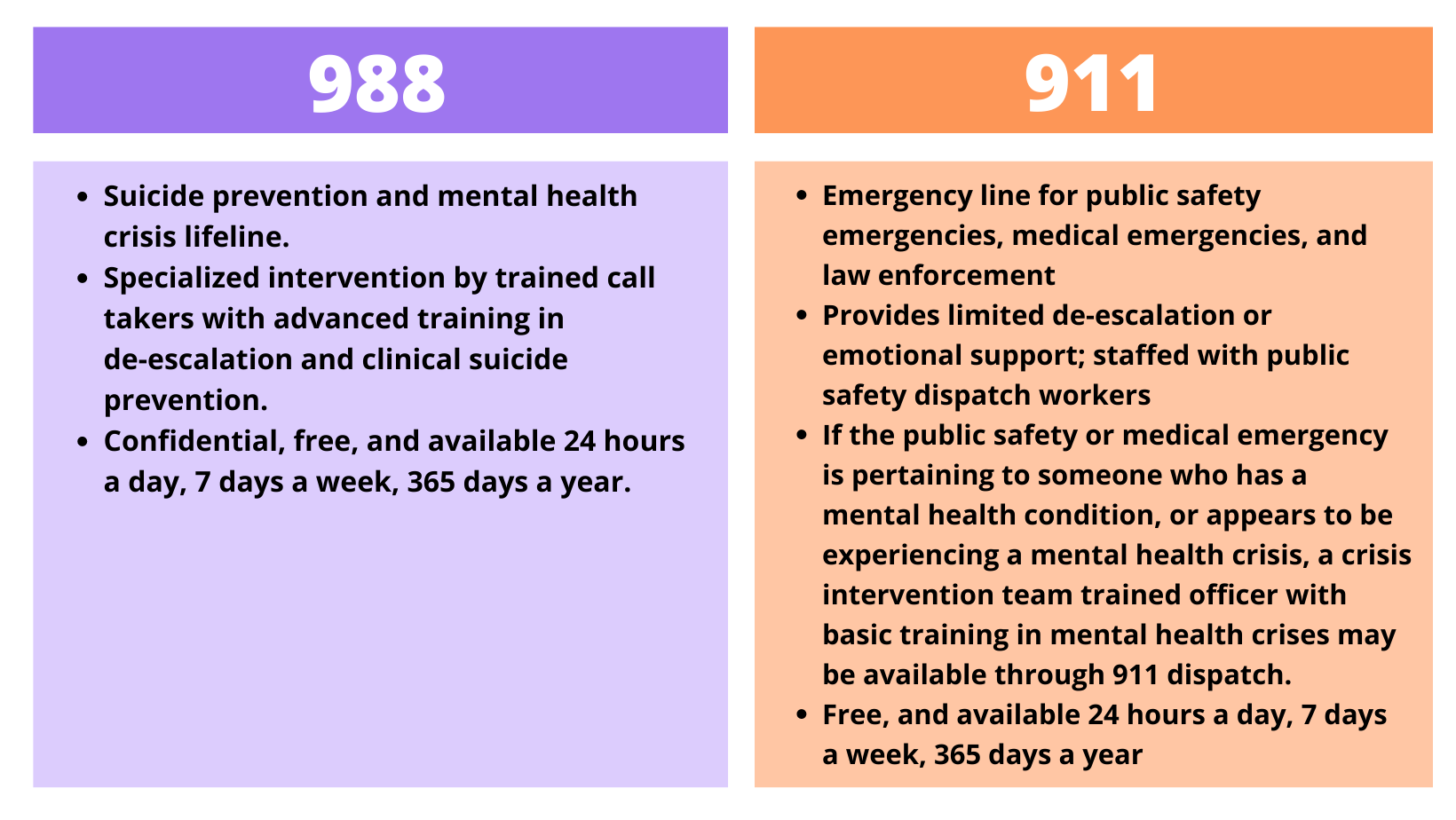 What to Expect from 988
Anyone in the United States can get connected to compassionate care by dialing 9-8-8.
At the beginning of the call, you will have the option to select the Veterans Crisis Line or the Spanish Language Crisis Line, if desired. If the caller has an Illinois area code and does not select either of these options, they will be routed to an Illinois Lifeline Call Center where they will be provided specialized, individualized support by trained call takers trained in suicide prevention, de-escalation and stabilization, and linkage to resources.
How We Can Help
​At ACCESS, we treat the whole person and believe behavioral health is an integral part of one's overall heath. ACCESS offers a wide range of behavioral health services and programs to help you live the best life possible. For more information about ACCESS' behavioral health services, make an appointment today.
As of December 15, 2022