Cervical Cancer Prevention
Cervical Cancer Prevention
January 27, 2020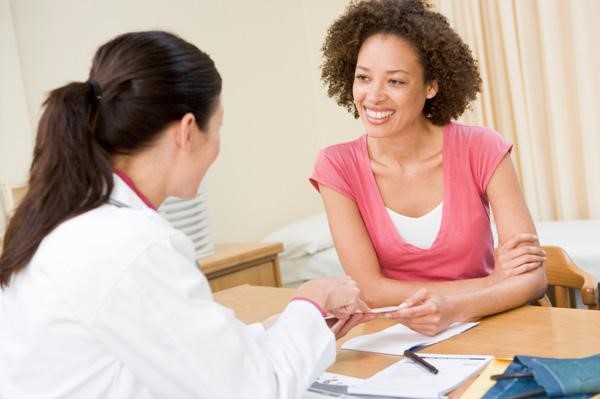 What is cervical cancer?
Cervical cancer occurs when the normal cells that line the cervix gradually begin to change – turning into pre-cancerous cells. Since cervical cancer often does not exhibit signs in the early stages, these pre-cancerous cells can turn into cancer rapidly if untreated or undiagnosed.


Where is the cervix located and what does it do?
The cervix connects the uterus and the birth canal, and it plays a crucial role in healthy functioning of the reproductive system for menstruation, pregnancy and childbirth.


What are some risk factors for cervical cancer?
One of the largest risk factors for cervical cancer is the human papilloma virus (HPV). HPV is a sexually transmitted disease, caused by group of viruses that can lead to genital warts. This is done by skin-to-skin or sexual contact with an infected individual. Other factors that can potentially heighten a woman's risk for cervical cancer include smoking, contracting HIV or chlamydia, poor diet or long-term use of birth control pills.


How can I take measures to prevent myself from getting cervical cancer?
Annual check-ups. Doctors recommend that all women should begin regular screenings by age 21, with follow-up screenings every few years. To check for cervical cancer, your doctor will conduct a Pap smear, where he/she tests cells taken from the cervix for any cellular changes.
Pre-teens should get the HPV vaccine. Both boys and girls should receive the vaccine at age 11 or 12. If teen and young adult patients didn't get vaccinated as pre-teens, they can still protect themselves and receive the HPV vaccine up to age 26.
Along with many other forms of cancers, choosing a smoke-free lifestyle will also help to reduce your risk for cervical cancer.


If you have questions about cervical cancer prevention or diagnosis, schedule an appointment today.


Source: http://www.cancer.org/cancer/cervicalcancer/moreinformation/cervicalcancerpreventionandearlydetection/cervical-cancer-prevention-and-early-detection-can-cervical-cancer-be-prevented
​