Keeping Up with Prenatal Care Through COVID
February 28, 2022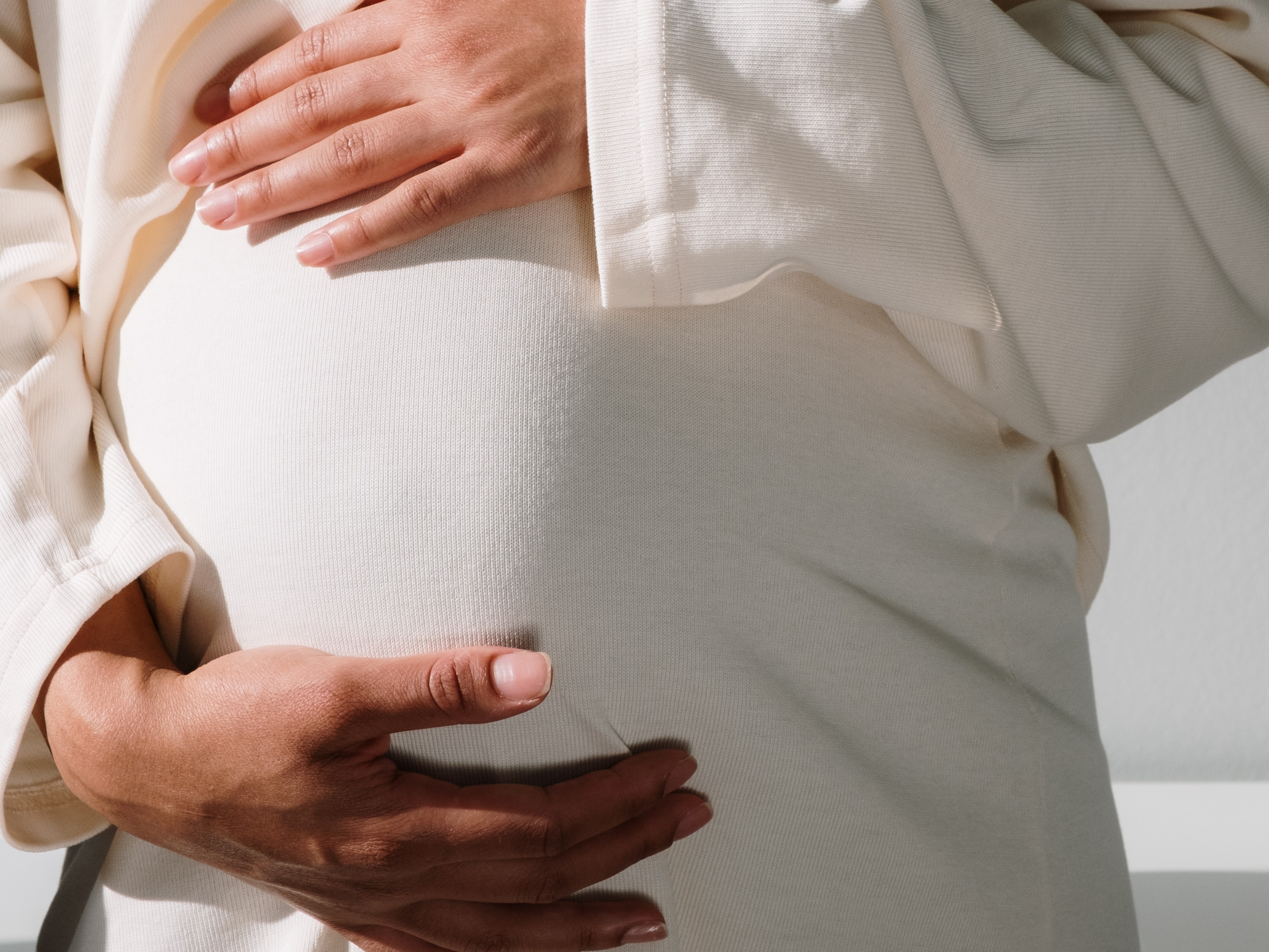 Pregnancy can be an overwhelming time in your life, but add the stress of the pandemic, and you may have even more questions and concerns on how to maintain a healthy pregnancy. In general, pregnancy causes changes in your body that may make it more likely to get severely ill from viruses – especially COVID-19 – compared to people who are not pregnant. By following the below tips, you can stay healthy throughout your pregnancy:
Keep up with your prenatal care

Make time for all your health care appointments during and after pregnancy.
Take daily vitamins.
Share any health concerns with your doctor including if you have any symptoms of COVID-19; if you have tested positive for COVID-19; or you have been exposed to someone who tested positive.

Get vaccinated.

According to the CDC, COVID-19 vaccination is recommended for people who are pregnant, breastfeeding, or trying to get pregnant.
COVID-19 vaccines do not cause you to become infected with COVID-19, including in people who are pregnant or their babies. None of the COVID-19 vaccines contain the live virus and cannot make anyone sick with COVID-19, including you or your baby.
Early data on the safety of receiving an mRNA COVID-19 vaccine during pregnancy are reassuring. There is no evidence that vaccines cause miscarriages or harm to the mother or baby. Once the vaccine has been injected into your arm, it quickly dissolves while strengthening your immune system to defend you from the virus. The vaccine never reaches your reproductive organs. Therefore, it does not affect your natural fertility.
Vaccination during pregnancy builds antibodies that may protect your baby. Antibodies made after a pregnant person received an mRNA COVID-19 vaccine were found in umbilical cord blood. This means COVID-19 vaccination during pregnancy might help protect babies against COVID-19.
Talk to your health care provider to make an informed decision about the COVID-19 vaccine.

Don't wait to seek emergency medical care.

If you experience any urgent pregnancy warning signs and symptoms, do not wait to seek emergency medical care (Ex: a headache that won't go away, dizziness, fever, severe swelling of hand, face, arm or leg, trouble breathing, chest pain or fast-beating heart, severe nausea and throwing up, or vaginal bleeding or discharge during or after pregnancy).

Follow proper COVID-19 precautions:

Wear a mask
Maintain social distancing
Get tested regularly if you fear exposure with someone with COVID-19, you are visiting individuals from outside your home and/or feeling COVID-19 symptoms.
Working together with your health care provider is the best way to manage through a healthy pregnancy. ​​For more information about how ACCESS can help you have a healthy pregnancy, talk with your provider or schedule a prenatal appointment with ACCESS, call 1.866.267.2353.
Sources: