Opiate Addictions and the Benefits of Buprenorphine
April 14, 2016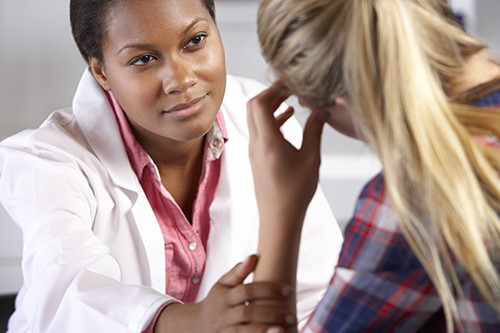 Buprenorphine

​ Facts: Did you know?
Every day 2,500 American youth abuse a prescription pain reliever for the first time.
In 2013, more than 100 Americans died each day from an opiate overdose.
More than 50 percent of individuals 12 years old or older have used pain relievers that they received from a friend or relative for non-medical use.
Addiction to prescription painkillers, such as Codeine, Vicodin (hydrocodone), MS Contin (Morphine) and OxyContin (oxycodone), is the most common form of opiate addiction. Overcoming opiate addiction is extremely difficult. The reported success rate for those who have quit opiate addiction without the aid of prescription drugs is very low.
At ACCESS, we believe that addiction is a disease that requires emotional reinforcement and supportive medical treatment. Consequently, ACCESS has implemented Buprenorphine Treatment Services that are a safe and effective way to benefit the whole person.
​What are the benefits of
Buprenorphine

?

Buprenorphine ia a mild opiate used in drug dependency treatment. Buprenorphine:
Reduces or removes withdrawal symptoms.
Reduces drug cravings.
Improves chances of leading a normal life without drug dependency.
Helps individuals remain in treatment, but patients don't have to be hospitalized.
Suboxone can be administered as an outpatient procedure, which allows patients more time for family and work.
How does
Buprenorphine

work?

Buprenorphine affixes itself to the same areas of the brain as opiates, heroin and other drugs, thereby:
Preventing the attachment of opiate and heroin drugs.
Inhibiting opiate and heroin drugs from acting.
Activating the brain only partially so the patient seldom feels "high."
How does ACCESS'
Buprenorphine Treatment Services

work?

Treatment using Buprenorphine is a gradual process of understanding how each patient reacts to the drug. Initially, the drug is prescribed for a few days and after assessing patient reaction, the period of use may be increased. Doctors and counselors work closely with the patient, gauging patient recovery and ability to lead a normal, comfortable life without drug dependency by using standardized procedures and methods.

This method of drug dependency treatment helps patients regain control over their lives, instilling in them the confidence to move ahead, and preventing debilitating withdrawal symptoms and cravings from crippling their lives. Each program is structured with regard to individual requirements and drug dependency levels.

Patients are afforded weekly visits with an ACCESS doctor, regular group support sessions, and behavioral health services and counseling. Ultimately, the goal of the program is to infuse positivity into the lives of those struggling with drug dependence and to encourage them to lead productive lives with their families.

If you or someone you know struggles with an opiate addiction, seek help today. Contact ACCESS to schedule an appointment at one of our community health centers in the Chicago area. You also can find weekly ACCESS support group meetings here.

​Source: http://www.asam.org/docs/default-source/advocacy/opioid-addiction-disease-facts-figures.pdf ​