What PCMH Means for Patients
July 25, 2017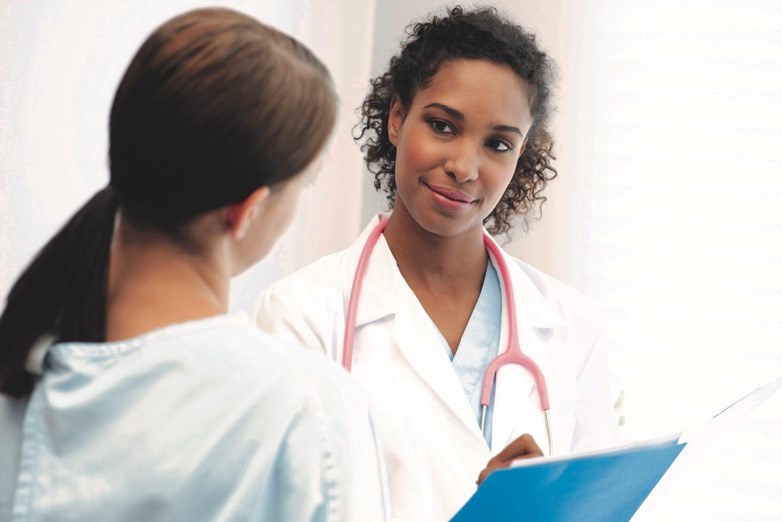 The health care industry is shifting to a more customer-focused, patient-centered care model. As a patient you may not know exactly what that means or how you will be affected. Don't worry, we're happy to explain what a patient-centered medical home (PCMH) is and how we at ACCESS are using this model to improve the health and wellness of our patients.
Patient-centered care is a method of care based on effective communication between a patient and their care team, which is focused on building a long-term partnership between a patient and their medical home. This model has been shown to improve patients' health outcomes, increase their satisfaction with care and lessen their symptoms. This is all achieved while also focusing on reducing the need for unnecessary prescriptions, testing, referrals and hospitalizations. The PCMH concept works to actively engage patients between visits to help prevent minor health issues or barriers to care from impacting a patient's long-term health and well-being.
There are six vital components to the PCMH model and here is how ACCESS is ensuring that each of these components are met:
1. Care Coordination
As patients, you are sometimes required to go to a number of different places to receive care. At ACCESS we have worked to better integrate the services of our front desk, physicians, behavioral health consultants, physician assistants, advanced practice nurses, specialists, and HIV and risk and prevention team, among others, to provide comprehensive, wraparound services for our patients.
During the past five years, ACCESS has leveraged our technology to ensure that you get what you need when you need it, understand what's happening and, most importantly, we record that information into our system for future reference.
2. Electronic Medical Records
We place great importance on reliable technology that makes health care delivery more seamless. Epic's electronic health record (EHR) allows you to access your health data, request appointments and pharmacy refills, and contact your care team 24/7 through myACCESSHEALTH, our secure online patient portal that can be accessed anytime on any iPhone/Android smartphone, tablet or computer.
3. Same-Day Appointments
ACCESS patients are now more likely than ever to get same-day appointments. We've also reduced our waiting times and expanded our hours on weekdays and Saturdays.
4. Improved Ability to Track Patient Information
Through our technology, we are able to better track, monitor and improve our patient data to better serve our patients. We continually analyze our data looking for ways to constantly improve your experience.
5. After Hours Coverage
In addition to expanding our hours to better meet your needs, we also offer after hours access to a provider on call. Please note that you should always call 911 in case of an emergency.
6. Enhanced Access to Providers
Through our care coordination model, we enhance our providers' time with you to make the time you spend with your care team more meaningful for you. Our care team reviews our patient schedules daily to ensure that any needed pre-work is taken care of, and that each patient walks away from each visit armed with what they need to support their care plan.
We know navigating your health care can be challenging and frustrating at times. With PCMH, our goal is to support your needs and put your voice first. Here are some questions you should think about when choosing your medical provider:
Does my care team really know me and my medical history? Does he or she actively listen and look at my total health?
Can they provide me the support and resources I need to live a healthy life?
Can I contact my provider whenever I need to?
Can I get in for an appointment when it's convenient for me?
If you would like to become a part of the ACCESS family as a patient, please call 1.866.267.2353 for an appointment.