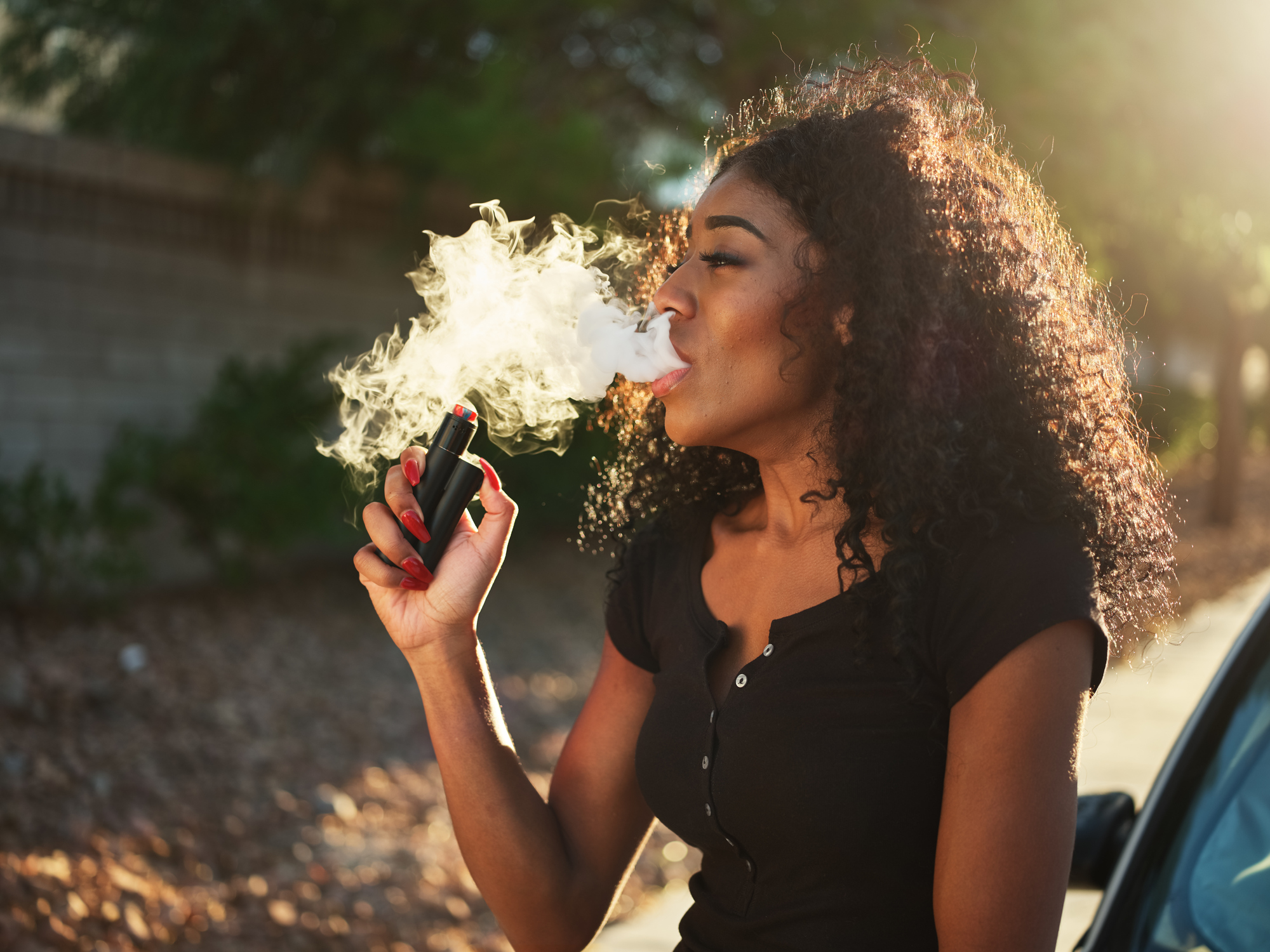 The Truth About E-Cigarettes: The Smoke is Starting to Clear Up Around Vaping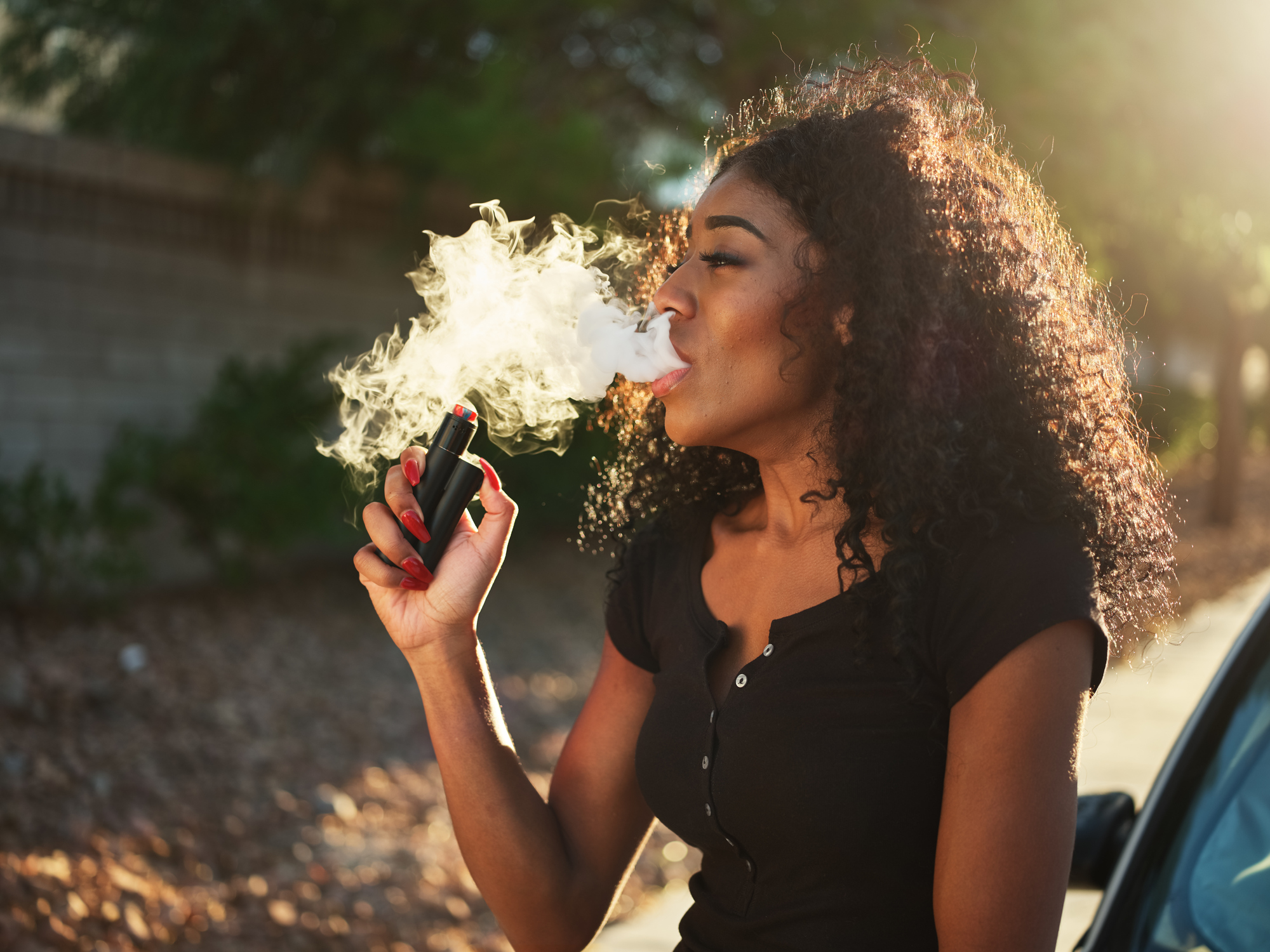 Recent reports on e-cigarette-related lung disease and resulting deaths among young adults have gained the national attention of patients, parents and legislators. As the Centers for Disease Control and Prevention begins its investigation into these nicotine products we know very little about, the popularity of e-cigarette use among youth continues to rise. So, what should you know about the risks involved with e-cigarette use and how you and your family can stay healthy? It's time we all learn more.
What are E-Cigarettes or Vaping?
E-cigarettes, sometimes known as vaping or juuling, contain a battery, a heating device, and a cartridge to hold liquid. The liquid typically contains harmful or potentially harmful substances including nicotine, heavy metals, flavoring and other cancer-causing chemicals. The battery-powered device heats the liquid in the cartridge into an aerosol that the user inhales. There are various shapes, sizes and device types; some resemble traditional tobacco cigarettes, USB flash drives, pens, or even the cord on a sweatshirt.
What are the Risks?
E-cigarettes cause adverse health effects and as a result, pregnant women, youth and adults who do not currently use tobacco products should not use e-cigarette products.
Other risks include:
Respiratory symptoms including coughing, shortness of breath and chest pain
Weight loss, vomiting and diarrhea
Fatigue, fever, or abdominal pain
Facial burns from device explosions
An increased chance to start smoking. E-cigarette users are more likely to start smoking. More than 30 percent of teen e-cig users started smoking within 6 months while a little over 8 percent of non-users started smoking.
Death. According to a report from the Centers for Disease Control and Prevention, as of October 1, 2019, 1,080 cases of lung illness and 18 deaths have been reported. The exact substance or device has not been identified as the cause of these cases, but all patients have reported a history of using e-cigarette products.
Busting the Myth: Vaping Helps to Quit Smoking
A popular claim is that these products are helpful for tobacco cessation however, according to Dr. Jairo Mejia, ACCESS' Chief Medical Officer, "the lack of evidence makes it impossible to recommend in favor or against vaping for the purpose of smoking cessation. E-cigarettes don't have approval from the Food and Drug Administration as part of smoking cessation efforts, and there isn't any evidence available about the long-term consequences of vaping in general population." As a reminder, e-cigarettes contain nicotine, a substance with high potency to create addiction just like traditional cigarettes.
How We Can Help
If you are using an e-cigarette product and simply want to quit smoking, ACCESS can help. ACCESS offers support services to help ease you through the quitting process, feel better and live your life to the fullest.
Other Resources:
As of November 13, 2022